¿Quién trae los regalos de navidades en Europa?
January 4, 2019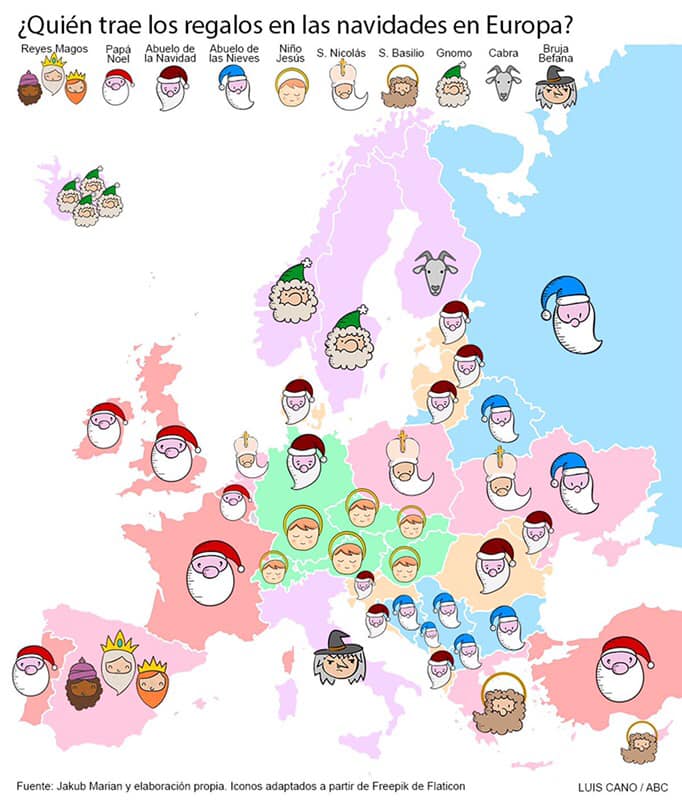 Thanks to José García Sánchez in the Secondary MFL Matters Facebook group for this lovely infographic/ map of European present givers. Whilst Christmas is past for most, Spain and those who follow the Orthodox calendar have another day or so before they receive their gifts on 6th January or Epiphany. I'll certainly be thinking of activities to use this next year, perhaps preparing comprehension questions based around practising name of countries and / or nationalities but I'll also be using it as soon as we go back to school as a way of eking out one last activity from the array of Christmas cards and greetings we received as part of our eTwinning projects.
Below are some images of our cards, temporarily taking over the Achievement Tree!