It's nearly time for the annual ALL (Association for Language Learning) conference Language World. I first attended Language World in Oxford many many years ago and it's remained an important date each year ever since.
After a year online in 2021, Language World returns to being face to face this year. Taking place in Sheffield at The Quays Hotel, it promises to be two days of discussion, thought and learning and I for one am really looking forward to it.
This year the theme is Language Learning for Social Justice, and sessions relate to the theme of ensuring that ALL learners have access to high quality language learning opportunities, irrespective of age, gender, socioeconomic (dis)advantage, mother tongue or heritage.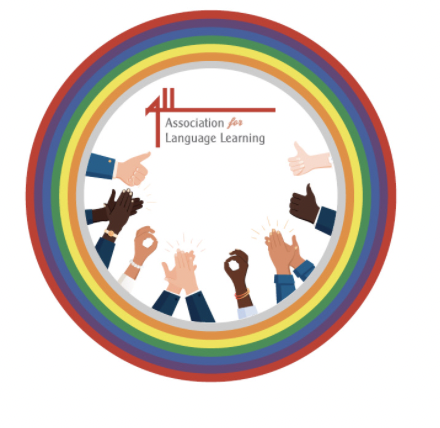 The programme looks really interesting and I'm particularly looking forward to sessions by:
Hannah White
5.1 Use the work you do to support EAL pupils in the Primary Languages classroom to create an inclusive curriculum and improve teaching and learning for EAL pupils throughout your school
Eleanor Chettle Cully
1.3 Isn't it time we moved beyond 'diversity'? Practical strategies for decolonising the primary MFL curriculum
Marion Devons
8.2 Don't take me out! Why children with SEND or EAL should stay in your language lessons and how all children will benefit (I feel passionately about this as you can see here.)
and this really interesting looking session
4.1 Inspiring Young Multilingual Activists through Digital Technology and the Arts
In fact, there are so many session that interest me that it's quite tricky choosing sometimes!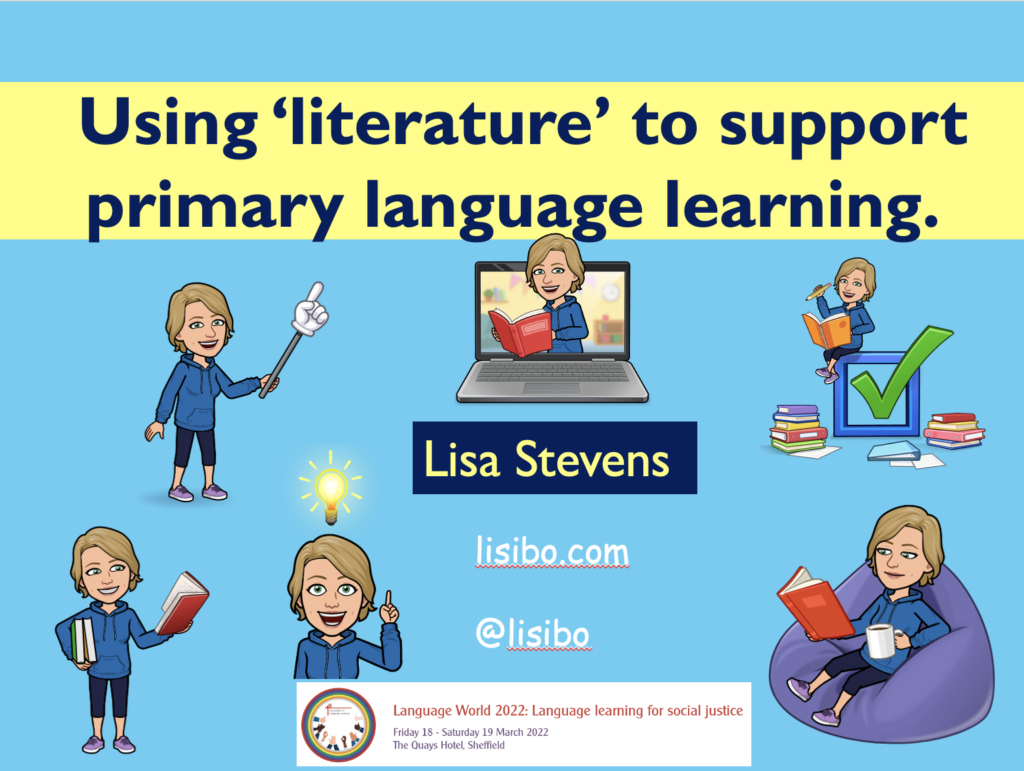 I'll be speaking on Friday at 215 about "Literature"
3.4 Using 'Literature' to support Primary Language teaching and learning This session will consider what is meant by 'literature' before moving on to explore how it can be used in the primary languages classroom as a great way to support language learning. Whether as a way into a topic, to support phonics or prosody, as a sample text to be adapted or as a way to support inclusion and challenge insularity, allowing learners to see themselves in their learning, literature is a powerful tool in our toolbox.
Want to join me? You can find out how here
Looking forward to seeing you there!

Find out about my experiences at previous Language Worlds by following the links below!
Reflections on Language World 2008
Absorbing Language Learning 2009
Language World 2010 and various posts following including Raising Global Awareness and Creativity talks as well as sessions by Clare Dodd, Liz Black Cynthia Martin Oh, and my session – Bricklaying for beginners!
Language World 2011 – my session Entitled to enjoy Primary Languages and many other sessions by Chris Harte, Jan Lewandowski and Liz Fotheringham
Language World 2014 overview     Session on apps
Language World 2015 in sketchnotes
Language World 2016 in sketchnotes  Session on Sketchnoting
Language World 2017 in sketchnotes
Language World 2018 in sketchnotes My session Using Technology for collaboration 
Sue Cave's session – Language Detectives Primary Show and Tell
Language World 2019 – The Sketchnotes My session on Supporting learners' understanding and enjoyment of stories in the primary languages classroom.
I was briefly at Language World 2020 but didn't blog it as it coincided with a particularly stressful time – including lockdown beginning a few days later!
Language World 2021 My session on Take One Book v2 My sketchnotes