Lava las manos con Elmo
May 17, 2020
Elmo y Clara cantan sobre la importancia de lavarse las manos.
Following on from my previous post about Elmo, here's a lovely little video all about washing your hands – very topical!
Here are the lyrics if you wanted to join in!
(spoken) El agua está lista. El jabón está listo. ¡A lavar las manos! ¡Sííí!

Si tu salud quieres ciudar, tus manos tienes que lavar.
Los gérmenes eliminar y el agua siempre conservar.
Frota arriba. Frota abajo.
El jabón para lavar.
Del meñique hasta el pulgar, cada dedo de tus manos.

Después de jugar, antes de comer.
Luego de ir al baño, me lavo las manos x2
The last line of the chorus drove me bonkers as I just couldn't work it out so I did some research which led to the Sésamo website where there are a multitude of resources including links to further handwashing videos (see the end of the post) and this worksheet in the section LIMPIOS that accompanies the song. It has four pictures for children to colour then cut out and put into the correct sequence to wash their hands.
However, I found no lyrics so I needed to call on some Spanish speaking mates who were equally puzzled. Sin embargo, a bit of detective work by @SpanishSam and @amandasalt and the line 'Del meñique al pulgar' was found. As we discussed, el meñique (meaning little finger) isn't a word that sprang to mind although we'd heard it before.
Amanda found this section of information that suggests playing a handwashing game – give two or more children water and the same amount of soap and see who can produce the most bubbles whilst they sing the alphabet song (or another well known song!)

Sam found it in this really helpful document that accompanies the series, giving lesson ideas. activities and other resources to promote good health. Needs further investigation I feel but in the section related to this song it suggests playing ¿Lavarme o no lavarme? giving a variety of scenarios and ask children to decide if they need to wash their hands or not, and also suggests some cross curricular activities linked to Maths, Science and Food.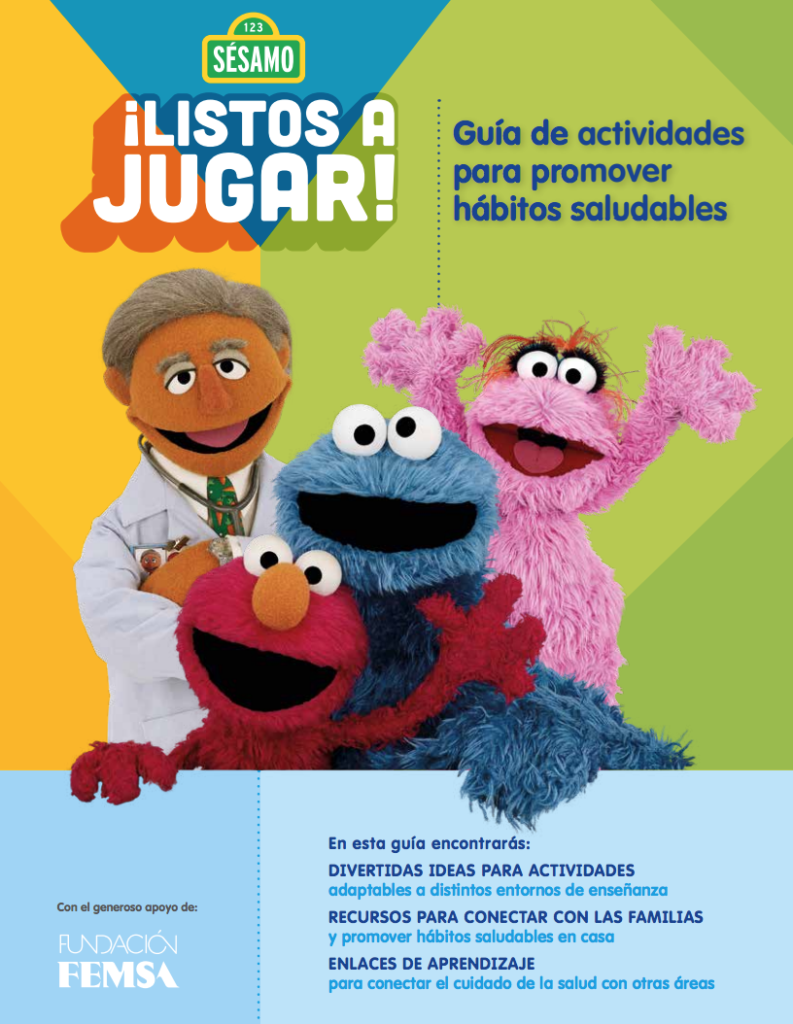 If you want to investigate handwashing in greater depth, this 12 minute videos explains why we need to wash our hands and sees Elmo finding out about the science behind handwashing whilst trying to escape from a huge germ that chases him!
There are also links via the Limpios section of Sésamo to other videos on handwashing:
Lavarse las manos antes de comer
Lavado de manos antes de comer (with another song!)
Lavado las manos después de ir al baño
Lavarse las manos después de it al baño
Finally, in these times of Covid-19, Elmo and his friends have been encouraging children to wash their hands for 20 seconds as well as offering advice to parents on how to talk about the virus. More information here
I'll leave you with a couple of videos. Remember ¡lávate las manos!