Las tres cartas del Oso
February 20, 2019
This is the second in a series of three posts about books by Julia Donaldson that I have recently purchased in Spanish.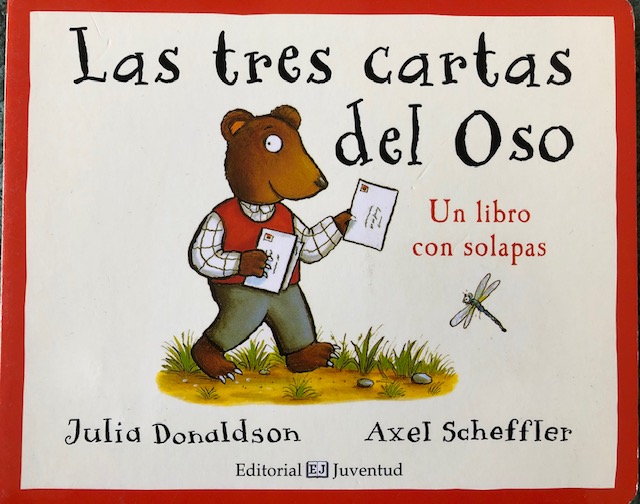 Las tres cartas del Oso is a very simple board book with flaps. It has two short sentences per page and colourful illustrations by Axel Scheffler. Oso writes three letters and sets out to deliver them. We follow him, counting the letters as we go and trying to guess to whom they are addressed by the home in which they live. Are we correct? Opening the flaps gives us the answer! But why has Oso written to Ardilla, Rana and Topo? All will be revealed as the book concludes with cake!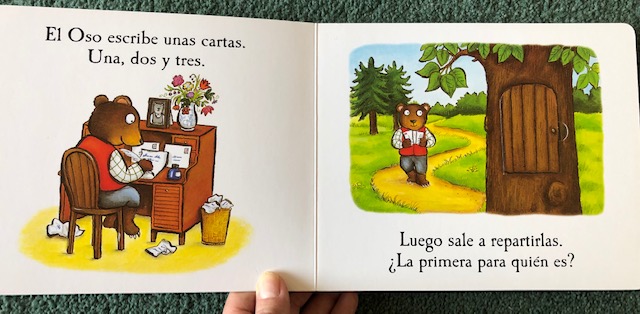 I bought this book to read to FKS/KS1 as it is very simple and also short. It reinforces counting to 3 and also could be used to introduce the names of some animals. I'd introduce the animal words before the story, with images to support, and then display them so that children can choose from the 'gallery' which animal they think the letter should go to. We could act out delivering the letters too, and reading them. And, as the purpose of the letters is revealed to be Oso's birthday, it would be a good opportunity to talk Spanish birthday songs and traditions.


This video is nearly 10 years old but still helpful in showing a birthday celebration in Spain – and allows a comparison. https://www.bbc.com/bitesize/clips/zmvtsbk
A couple of traditions that I like that are quirky – instead of being given 'the bumps' and being thrown in the air, children in Spain have their ear 'pulled' the number of times that corresponds to their birthday. And in Mexico, I've discovered that they have the tradition below: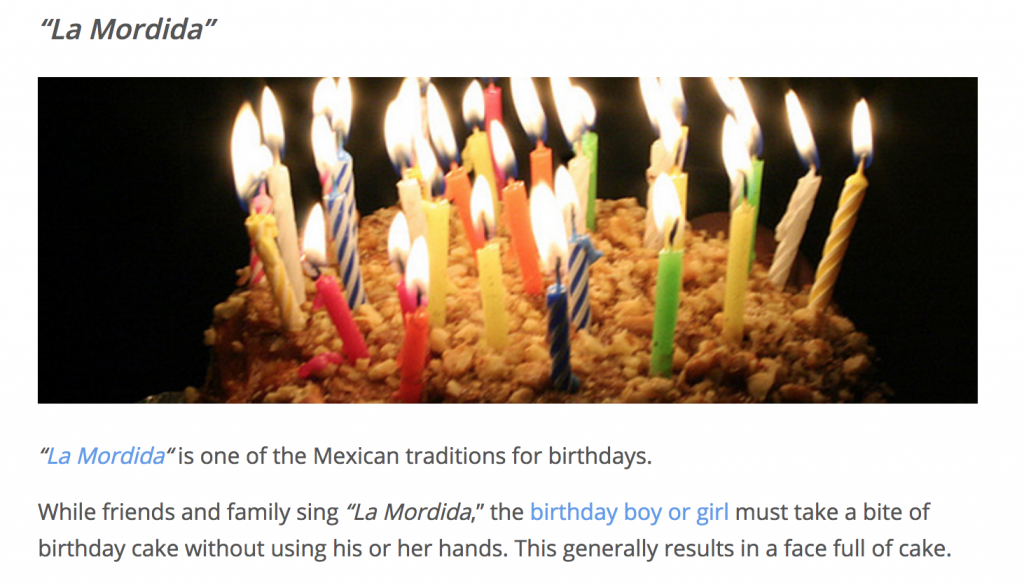 Tres cartas del Oso is one of a series of books set in El Bosque de la Bellota (Acorn Woods) that includes El Zorro se viste, ¡Quiero dormir la siesta! and Juguemos al escondite.