ModernLanguages, ModernTeaching – TopTips for Primary Language Teaching
February 18, 2015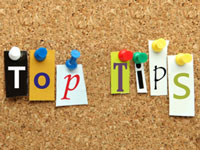 I've finally managed to upload my presentations to Slideshare so here is the first. There are links throughout the presentation to useful sites and resources, and I'd especially refer you to the last few slides with helpful links to e.g. LightBulbLanguages and the ALL site. However, I've added a few below too.
Music for Los vocales D.I.S.C.O.
Jo Rhy Jones phonic activities 
Boowa et Kwala – Peut tu marchez comme un canard? Fingerpaint song
Padlet.com – for collecting ideas (online post it notes)
Storybird – make up your own stories using illustrators images. MFL Storybird wikispace
I also mentioned Tellagami, Pic collage and Book Creator app. Check out this post for more details!
I also recommended Julie Prince and Dr Lynn Erler's book Sounds and Words