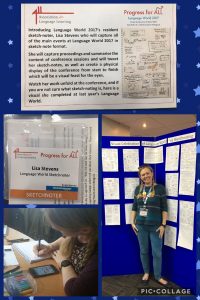 As I reported in February, at this year's Language World conference in March I was asked to be Resident Sketchnoter and record all the fun and excitement as well as as many sessions as I could possibly attend. It was a challenge as I normally go back to my sketch notes later to 'pretty them up'  but in this case the sketch was immediately posted on the display board so I had to just go for it! I was really pleased that people took time to look at the display and there was a buzz of discussion and excitement as people paused to discuss what they'd seen. My hand was really struggling by the end of Saturday but it was all worth it!
I've deliberately delayed posting them until ALL had done so (although they were all tweeted as I finished them!) and today I received notification that they are now uploaded and ready to view! And they've kindly made them into a PDF!
So, here's the PDF of them all: http://www.all-languages.org.uk/wp-content/uploads/2017/05/Lisa-Stevens-LW-2017-Sketchnotes.pdf (too big to upload here!)
And here they are individually with comments and links to the presentations where available!
DAY 1
---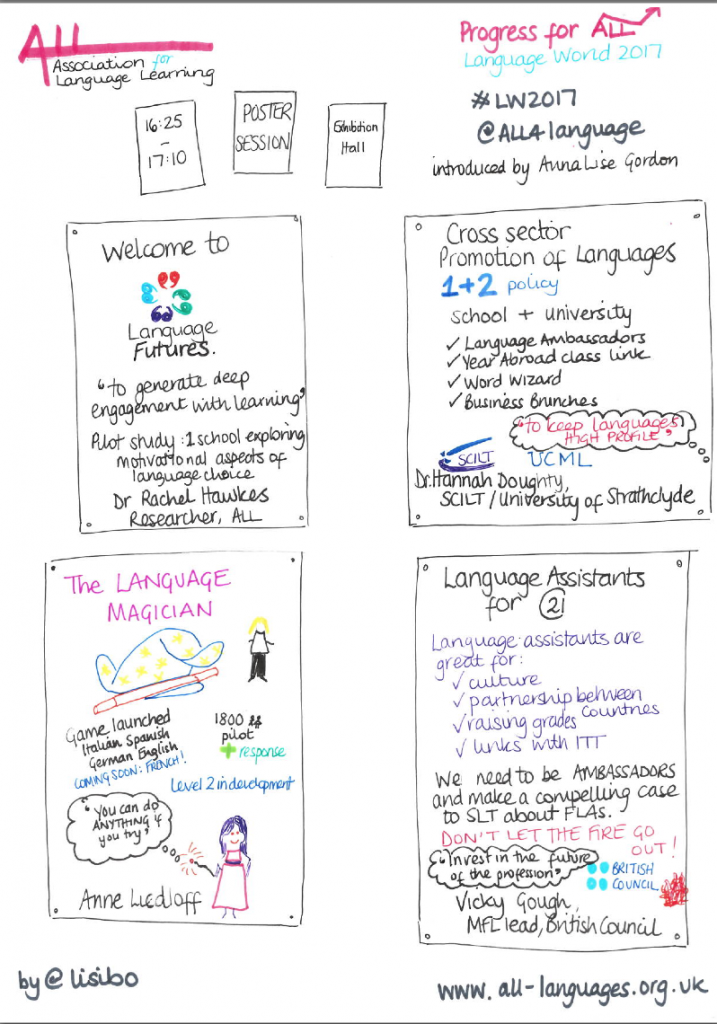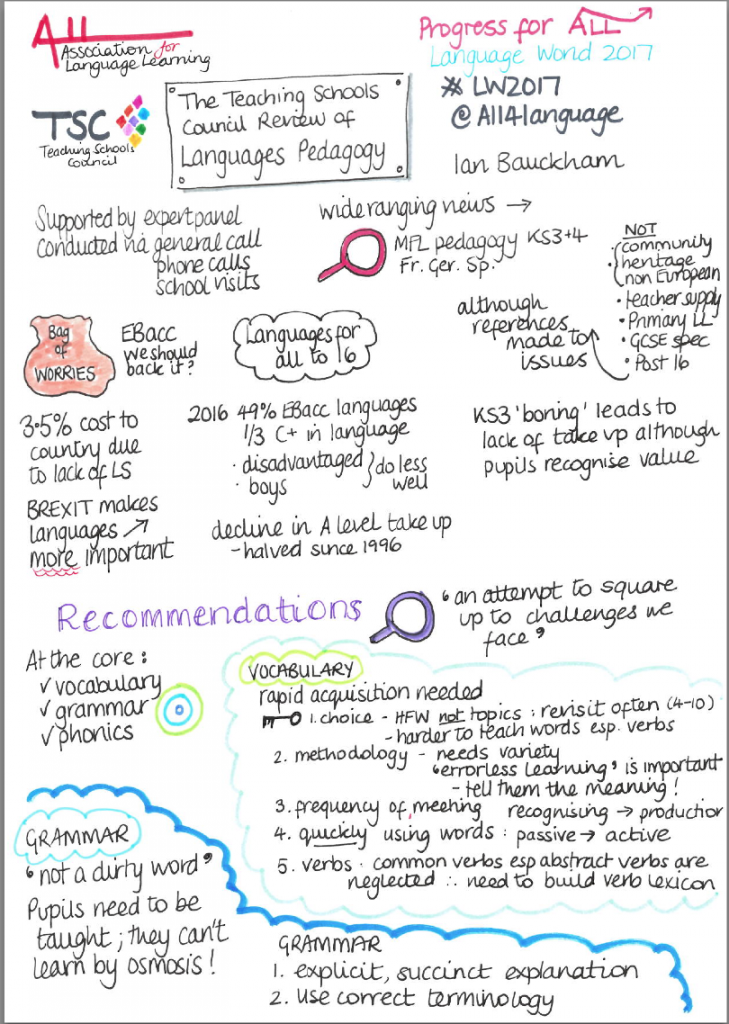 If you want to access any of the other sessions at the conference, many of the presentations have been uploaded to the ALL site Friday and Saturday, and you can read more about it here (also more sketch notes) and here. If you were there and have any reflections, please leave a comment and I can update the post!
And here's a summary of the tweets!