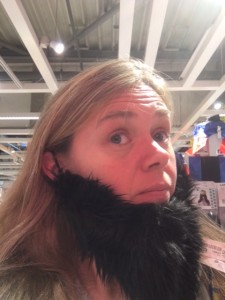 I love visits to IKEA as, along with the scented candles and plastic bags, I invariably come away with all sorts of unexpected items.
In 2008 I posted Inspired in IKEA and quickly followed it up with Inspired in IKEA part 2. I continued being inspired in on A visit to IKEA in 2010 and with Breakfast from IKEA and En la granja de IKEA in 2011. And then there was my (continuing)  love affair with Señor Brócoli.
On Friday I decided it was time for the annual trip to buy gingerbread for the tree – and a gingerbread house too as my domestic goddess status doesn't extend that far.
I always get excited when I approach the children's section but this time I nada surprise as I met the LATTJO collection  mid way around. What an exciting development!
This little video showcases the new range

IKEA have started a collaboration with world class storyteller DreamWorks Animation highlighting the power and importance of play. DreamWorks Animation brings the LATTJO world to life through more than 25 short animated stories that celebrates and expands the imaginative world of the LATTJO characters.
| | |
| --- | --- |
| Well, first of all I saw the Jenga-like stacking game with coloured bricks adding to the fun. I know that Jenga is used widely in language teaching – see Eleanor, Amanda and Erzsi's blogs! – and this could well add another dimension to its use. | |
| Then I came across these cones – great for directions, target practice with a bean bag (for practising colour, number, counting up the score etc) | |