I teach Spanish at two primary schools and we predominantly follow the Light Bulb Languages scheme of work. Year 4 are about to start the latter part of Unit 8 Descubrimos los animales. In it, they learn the names of parts of the body, comparing the words in a variety of languages, and then talk about animals, culminating in making and describing 'strange animals.' As a bridge between the two, we look at El Bicho de la Fruta, but I was on the look out for another story that might accompany this as Y4 love a story. And I've found two!
1. Un Bicho Extraño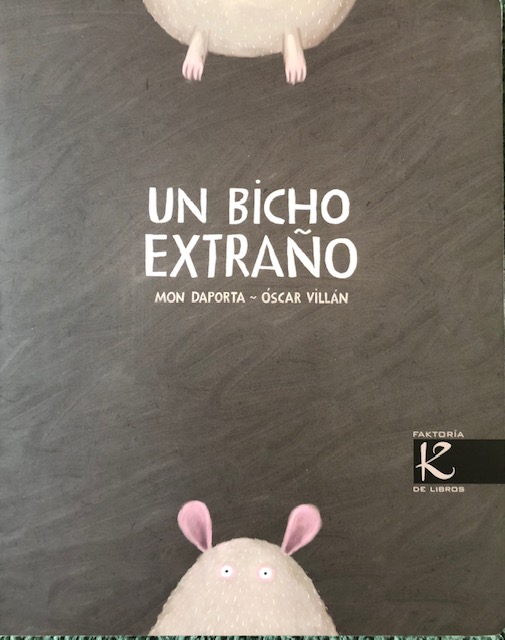 I was first made aware of this book via Jesús from the Consejería de Educación in London who spoke about it at a session I attended. It is the story of Un Bicho Extraño (A Strange Creature) who we discover bit by bit. The 'story' is written in a single phrase per page. Well, two phrases as you can see from below as the 'bicho' is revealed and then disappears as you turn the book around.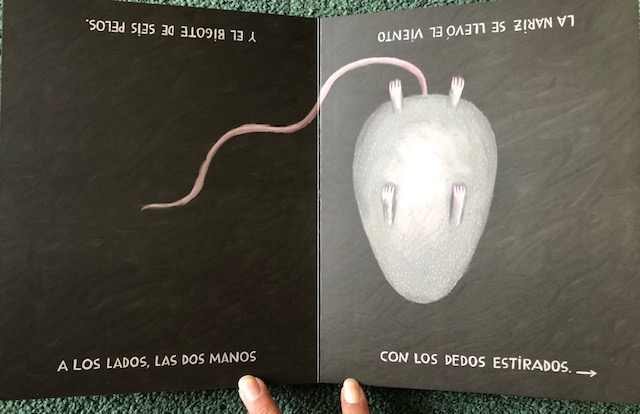 Jesús shared materials that have been prepared by a working party to enable teachers to use this text as the basis for a series of lessons. Lots of ideas and resources that are ready to be used. I intend to choose some of the activities, particularly the Pictionary activity and the materials that support descriptions of the Un zoológico de bichos raros as they go well with the scheme. It would make a good analogue alternative to using the website Switchzoo.com to create hybrid animals. (Gutted that BuiLD YouR WiLD SelF is no longer available!)
To present the story I could read the book as it is (There is also a video of the book being read here) or I could try to do as the teacher in this clip has done, building the 'bicho' live as I tell the story. This would be a good introduction to pupils creating their own bicho and presenting it.
2. El Carnaval de los Animales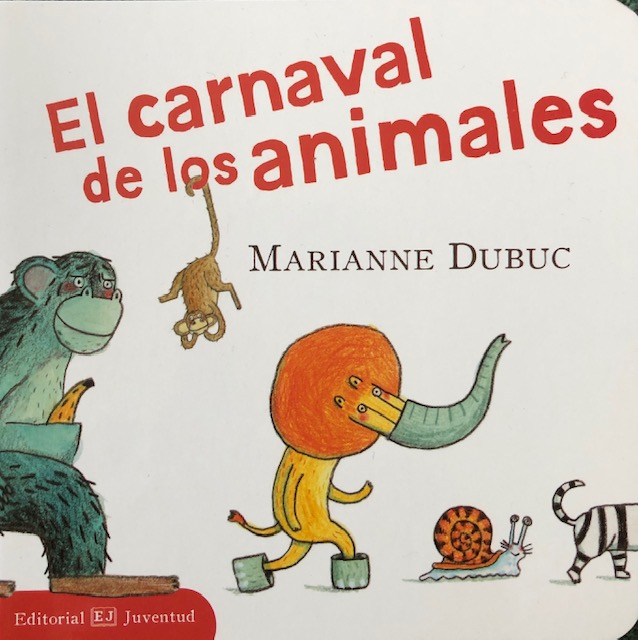 The second book was a recent purchase as I was writing an article for Teach Primary on integrating languages and music into a series of lessons (harking back to the QCA scheme of work!) I saw the title and it took me back to lessons I used to do based around Saint Saens music. Except the book isn't just a carnival of animals as we know it.
All the animals have been invited to the carnival – but fancy dress is obligatory. How will the animals disguise themselves? The book is very amusing as animals decide how to disguise themselves, mostly as other animals but not always, and present themselves in their new forms. It's a fun book to read as it is, and you could play games with it.
For example, can you identify the animal and the disguise?
¿Qué animal es?
¿Y el disfraz?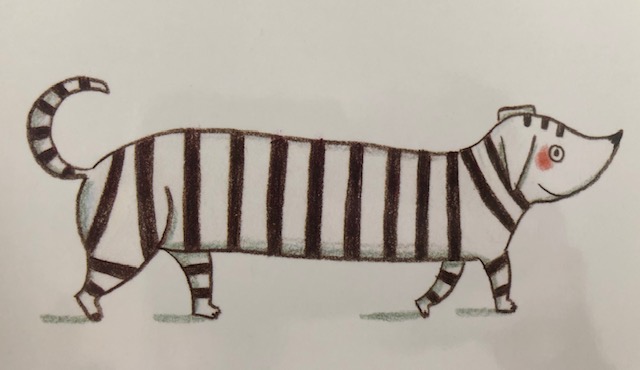 Es un gato disfrazado de cocodrilo.

Es una avestruz disfrazada de mariposa.
And this would be a simple way to make more 'strange animals' as pupils attempt to disguise their animal as something else. A fun activity that could be extended beyond animals for the adventurous. I like the range of interesting animals that are introduced in the story – it's not often that you get to teach mapache or ornitorrinco, and I've never heard the word bogavente* before but I know it'd be a hit with Y4.
I'll let you know how we get on with these books and how much or little we get to do with them. If you have any ideas of similar texts, do leave a message in the comments, or contact me via Twitter @lisibo.