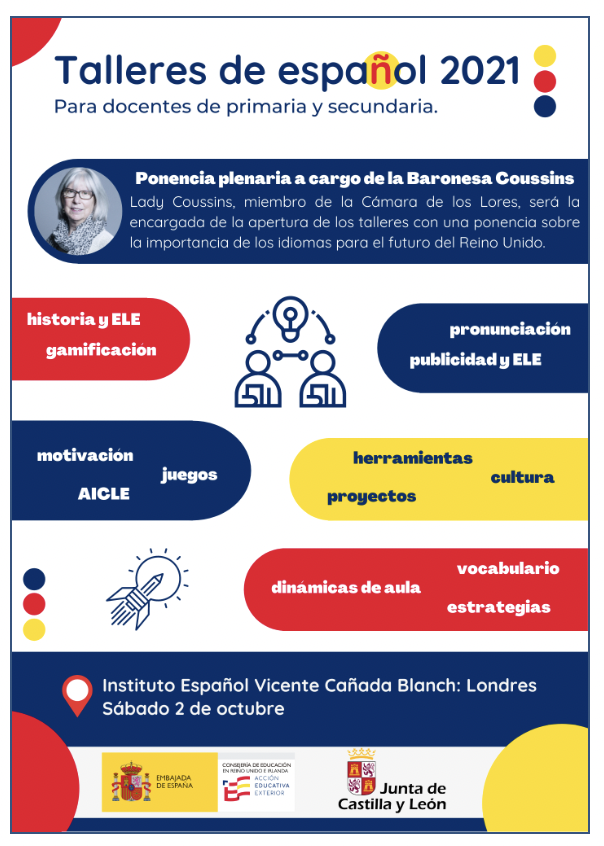 The programme will begin with Baroness Coussins speaking about the importance of languages for the future of the UK which will be followed by presentations (predominantly in Spanish) in three strands – primary, secondary and general interest – on a variety of themes including gamification, ICT, culture, history, literature, motivation and projects. Lunch is always delicious and an integral part of the experience, and the day will end with dancing or wine and jamón!
I'll be presenting straight after Baroness Coussins (no pressure!) and sharing my ideas entitled Take One Book.
The programme is below and you can find details of how to sign up here . I'm looking forward to it; please say ¡hola! if you're attending!