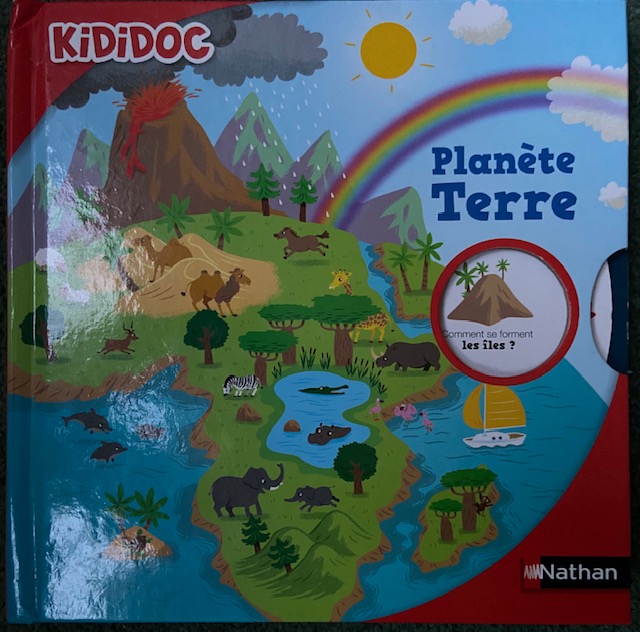 This book is amazing! It has flaps, dials, double page factfiles, stories, quizzes, jokes and puzzles, all teaching facts about our planet – Planète Terre. In fact, it's so amazing that I couldn't just take photos, I had to make a video!
It's the kind of book that would go down well on the class bookshelf for children to access in their free reading time. The facts are short and therefore less threatening than in your average non fiction book, allowing learners to concentrate on decoding a few unfamiliar words using their knowledge of cognates and other languages as well as context and of course their existing geographical/scientific knowledge. And although Spanish is the language we learn at my schools, I would still put this on the bookshelf as children like variety, some go to French club and others just enjoy looking at texts in other languages.
If you wanted to guide children's reading of the book, you could compile a list of words in English that could be written in French by looking in the book (there are many words written in bold that would suit this activity) or perhaps create some sentences with gaps to be completed by reading a certain page, or even pose the six questions below and ask more advanced learners to answer in a sentence or two.
I'm off to find more of these – in Spanish this time!