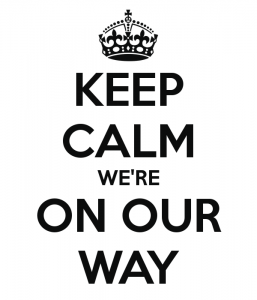 On Friday 26th June I attended the Entrust Primary Languages Conference in Stafford, organised and led by Lorna Harvey. Entitled 'We're on our way', the day began with an excellent keynote from Clare Seccombe aka @valleseco and genius behind LightBulbLanguages.
Sharing a title with the conference, Clare shared her ideas on the journeys involved in primary language learning – for the child, the teacher and as a nation. I love how Clare can express her ideas so well in images. I've tried to capture some of them in my sketch note below.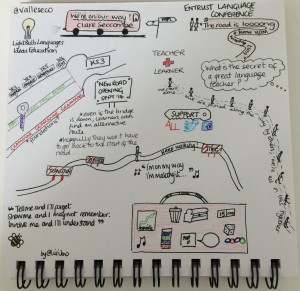 You can read Clare's presentation for yourself here – We're on our way!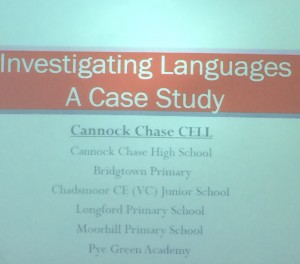 There were a number of workshops during the day – I attended one on a cluster of schools who use a 'language investigators' approach to language learning in Y1-2 and 3-4 before focussing on one language in Y6. My sketch note is below along with a few images.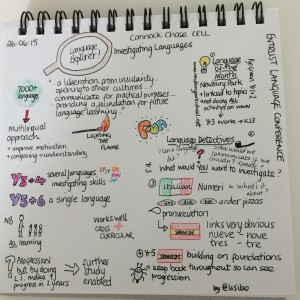 | Plan for Y1-2 | I loved the pizza/paella Italian/Spanish numbers! |
| --- | --- |
| | |
The day was very much a celebration of a project between Stafford and Burgundy, and I'd been asked to speak after lunch about a similar partnership in which I'd been involved, between Birmingham and Barcelona. It was wonderful to prepare my presentation as it sparked so many amazing memories and caused me to reflect on where we've gone since the (official) end of the partnership. Below you can see my presentation (although without the video clips I'm afraid) and Clare kindly sketch noted it for me.
Make it real! from @lisibo #sketchnote pic.twitter.com/6fkbnNo0sx

— Clare Seccombe (@valleseco) June 26, 2015
We had a brilliant presentation from pupils about their experiences as well as a culinary lesson based on tasting and making mustard. Great fun and with clear language goals too!
I finished the day by presenting about using technology to enhance language learning. You can see my presentation below and access the notes, tutorials etc here.
A great day – not much tweeting as I was too busy sketching or making mustard as was Clare, but here's the Storify of the tweets anyway.
A great day – thanks Lorna!
PS Clare's workshop – Be a crafty language teacher is explained here too!