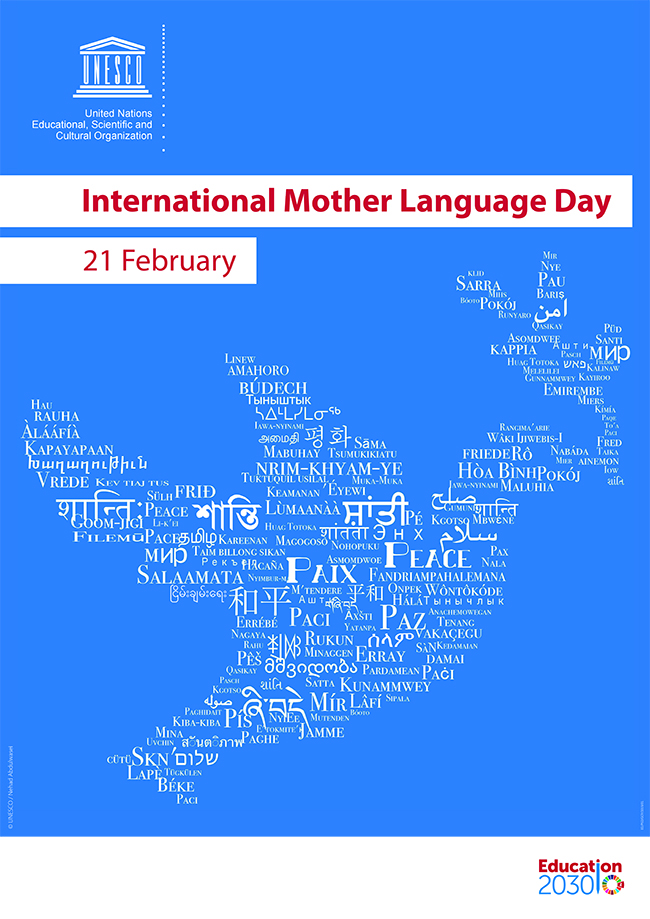 Today is International Mother Language Day, declared by UNESCO in 2002 to "to promote the preservation and protection of all languages used by peoples of the world."

International Mother Language Day recognizes that languages and multilingualism can advance inclusion, and the Sustainable Development Goals' focus on leaving no one behind. UNESCO believes education, based on the first language or mother tongue, must begin from the early years as early childhood care and education is the foundation of learning.
This year's observance is a call on policymakers, educators and teachers, parents and families to scale up their commitment to multilingual education, and inclusion in education to advance education recovery in the context of COVID-19. This effort also contributes to the United Nations International Decade of Indigenous Languages (2022-2032), for which UNESCO is the lead agency, and which places multilingualism at the heart of indigenous peoples' development.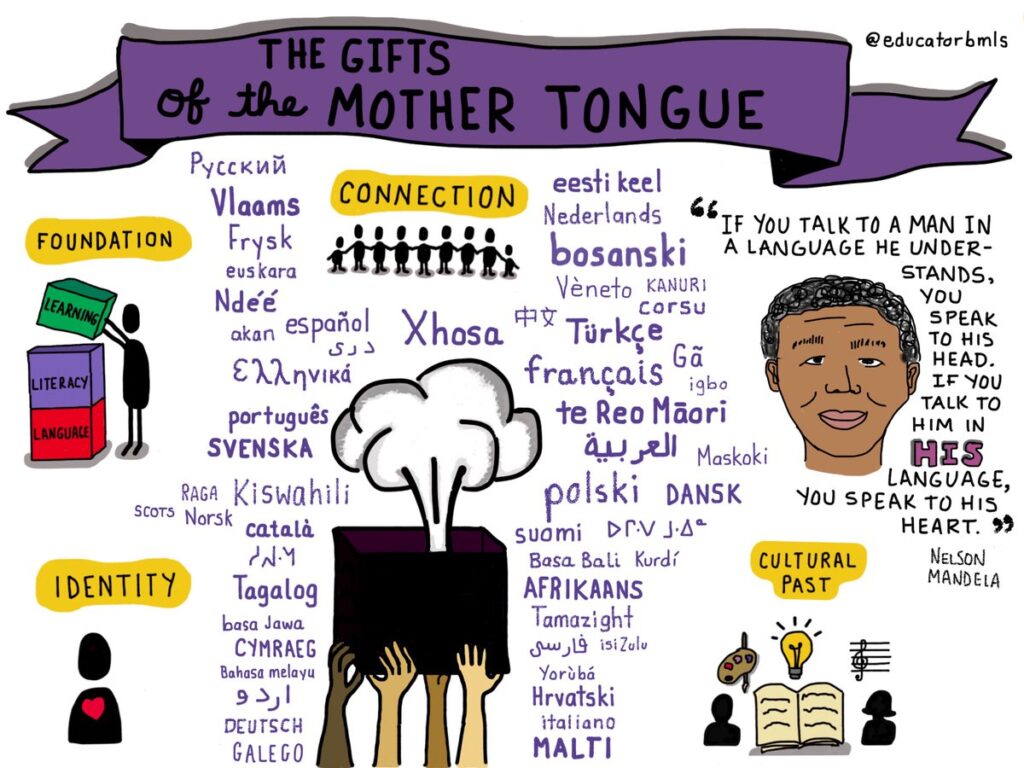 Follow the hashtag #InternationalMotherLanguageDay or #InternationalMotherLanguageDay2021 on Twitter for more celebrations of the day, and think about how you can contribute to the safeguarding the linguistic diversity of our world.