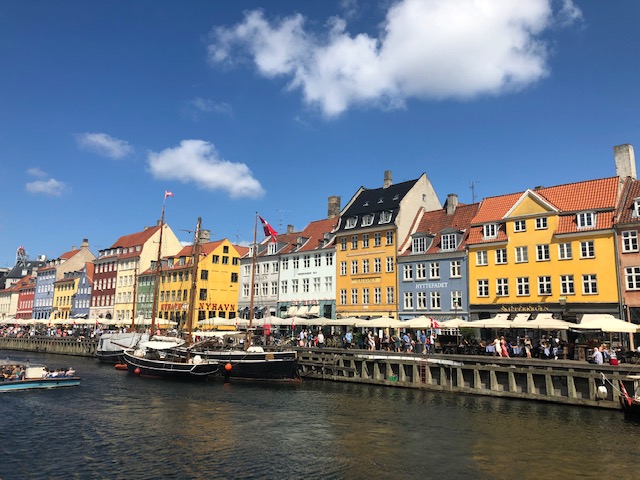 At the end of July, my husband and I popped off for a short break in Copenhagen in celebration of our silver wedding anniversary. We had a lovely time exploring and sightseeing, and as usual at various points my 'teacher brain' or as I prefer to call it 'lifelong learner thinking' engaged and I was struck with thoughts and ideas for the classroom.
Firstly I really struggled with not being able to communicate in Danish. I really didn't need to as everyone spoke English but it made me feel bad not being able to speak. I found that I could understand to a certain extent if things were written thanks to having done some Swedish on Duolingo, plus managing find some similarities at times with German and/or English, but understanding speech was very problematic and speaking more so! My son (who's studied Swedish for the last two years at Uni) and my husband (who works with Swedes and Danes) tell me that part of the problem is that people 'swallow' consonants in spoken Danish making it harder to understand than Swedish. However, I did persevere with my trying to understand and had some success.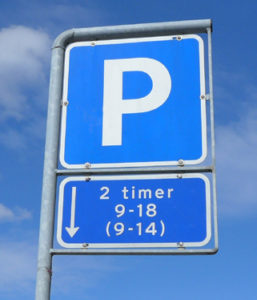 And, as usual, I couldn't leave without a book for my collection. I had a good look and decided that whilst I'd love a storybook, my level of understanding wasn't high enough yet, so I settled on a simple word book.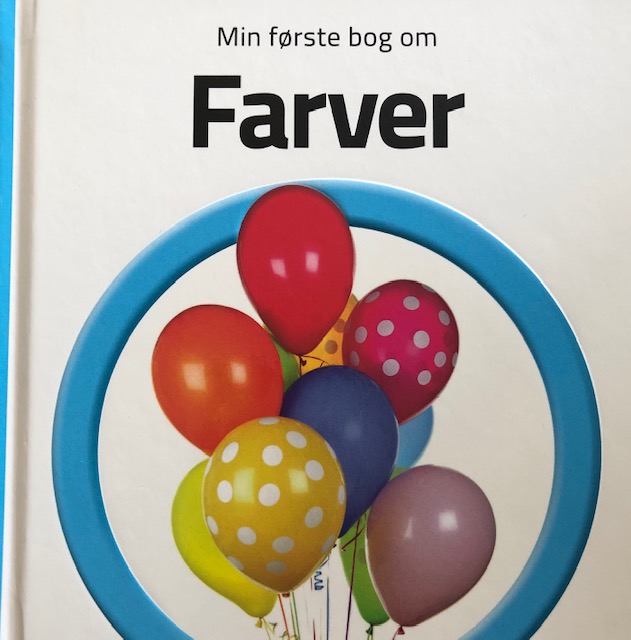 Min første bog om Farver is a board book all about colours. Each page has a different colour until the last page which has a rainbow colours. I can see the likeness of farver and Farbe in German. Some colours look – but don't sound! – like English (pink, orange), some are like French (brun) and others wouldn't be recognisable to me without the images – sort is black and hvid is white. The last page is about rainbow colours which again reminds me of German Regnbuens farver although I wouldn't have guessed that er flotte meant 'are great.'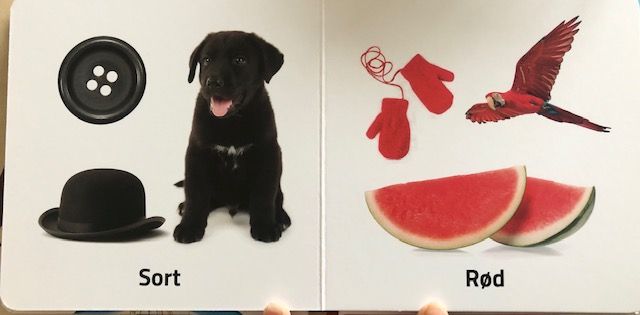 I'm looking forward to using this when I next look at colours in Spanish as children this year have enjoyed all the comparative exercises we've done with multiple languages, finding similarities and differences.