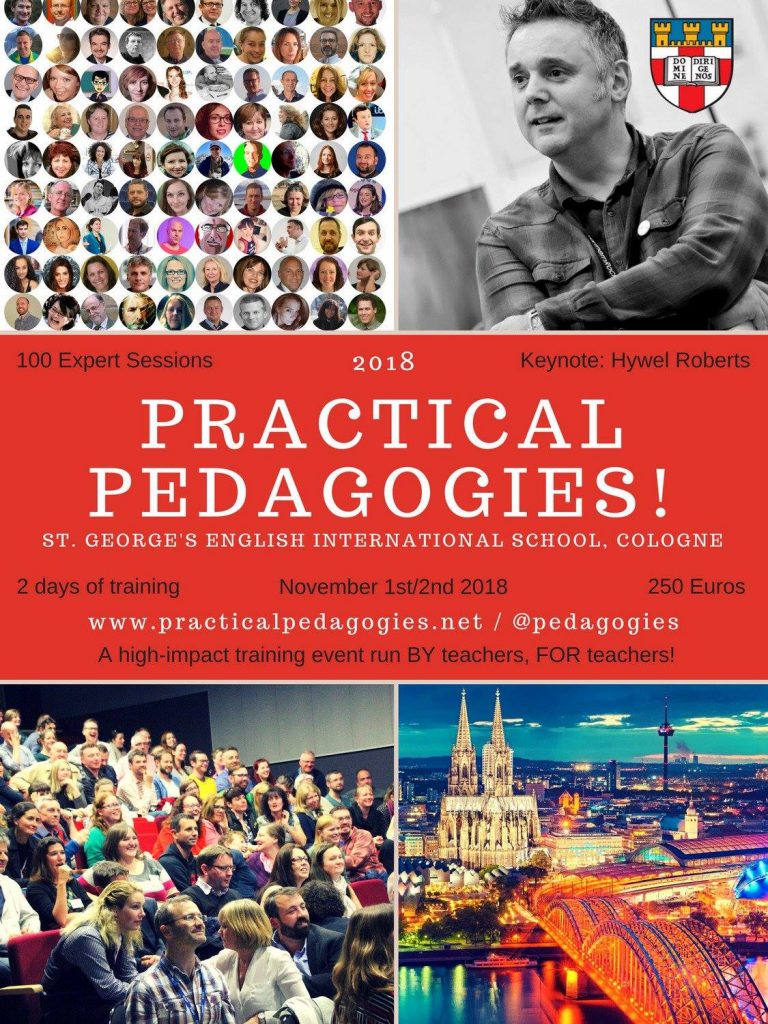 After two successful years at the International School of Toulouse in 2015 and 2016,  Practical Pedagogies is returning in 2018. This time it's moved to Cologne and St Goerge's English International School. Here's what Russel Tarr, the conference organiser says:
Educational conferences can be prohibitively expensive for ordinary teachers, and often focus on abstract theory delivered by academics with little hands-on classroom experience. In contrast, "Practical Pedagogies" believes the best training conferences are delivered by practising teachers, for the benefit of each other and their students, at an affordable price.

Practical Pedagogies 2015 and 2016 took place at the International School of Toulouse, France. Teachers from all over the world delivered upwards of 100 sessions in a vibrant, friendly and enriching event lasting two days. Hot lunches, refreshments, an evening restaurant meal after day 1, and a bar tour after day 2 provided social opportunities for carrying on the conversations with old friends and new acquaintances.

The feedback was so enthusiastic that it's been decided to take the show on the road, with St. George's International School Cologne scheduled to host the next conference in November 2018. Session proposals will be invited as from January, a programme will be drawn up in February, and delegates will be encouraged to book their places from March onwards.

Russel Tarr, conference organiser (@russeltarr)
100 workshops have been confirmed, led by educators from all over the world – including me! – and delegates can pick 8 to attend over the two days.  And the good news is, you've got two more days to get the Early Bird discount.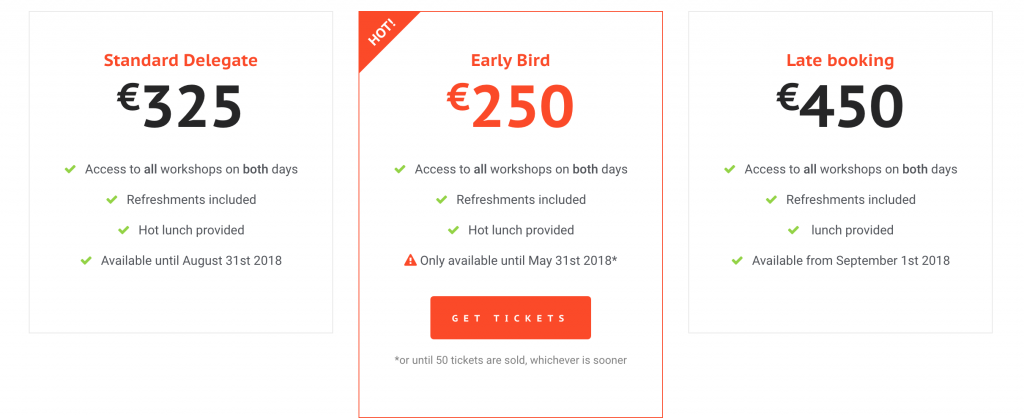 Still need convincing? Here's what I think!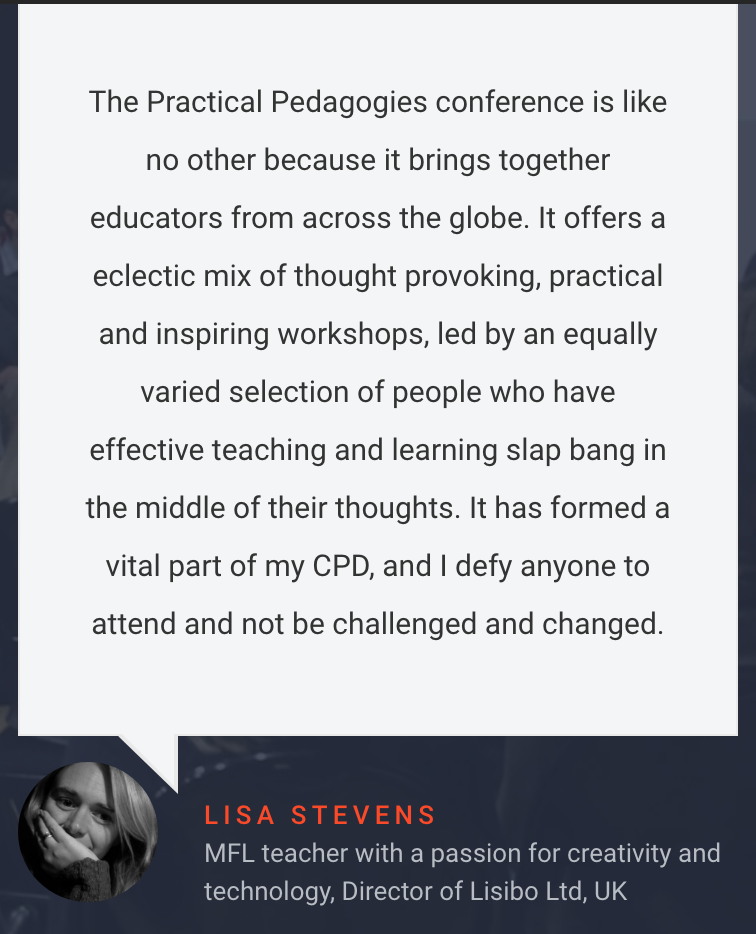 Would be great to see you there. Lisa x