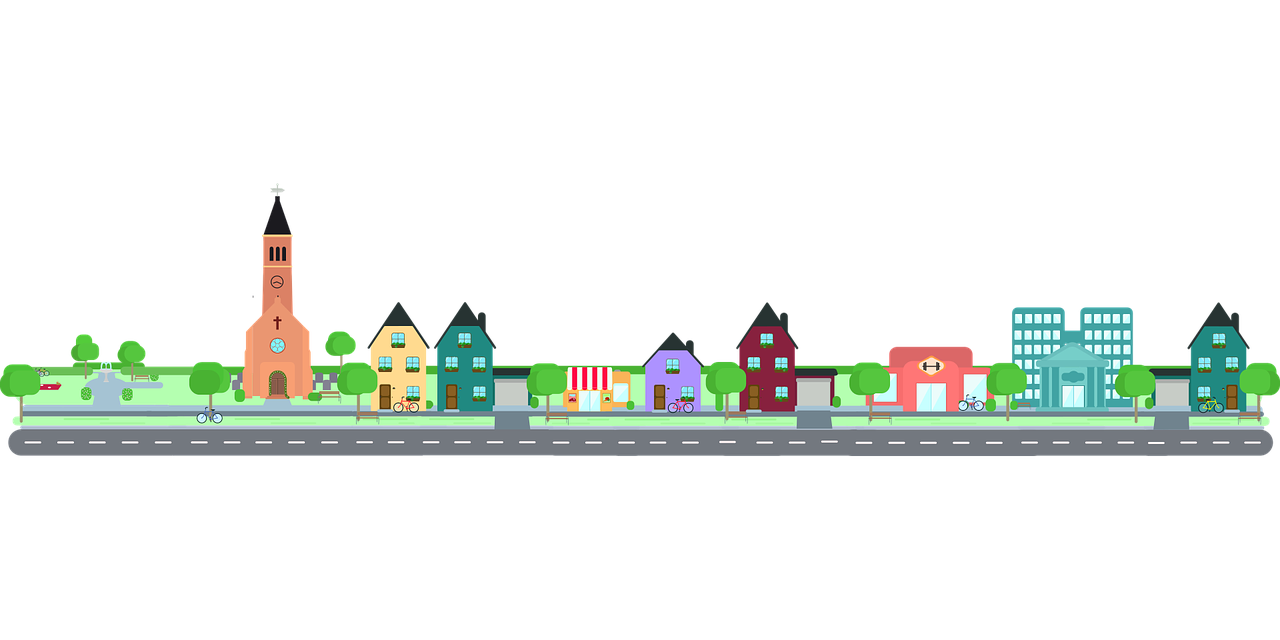 Year 6 at WCPS are currently working on the unit Mi pueblo and are working towards writing a paragraph about what there is and isn't in their town/local area.
In the first lesson, they were given a set of pictures and words for places in the town and asked to match them up without any help. They used their knowledge of English (and French and Polish!) plus their skills of deduction to work out the majority and then the last was decided upon by process of elimination! We discussed their tactics and then recapped the definite and indefinite article that we'd covered before Christmas when talking about sport. In the same lesson, pupils were given a further sheet of images and words to match up.
In the second lesson we used hay and no hay to talk about what there is and isn't in our town. We joined sentences with simple conjunctions such as y and pero before moving on to use sin embargo, también, tampoco and además.
Last week we moved on to extending our sentences by 1. using singular and plural nouns, 2. using muchos/muchas and 3. adding adjectives as well as using reference materials to find more places in the town. This meant that we reviewed the position and behaviour of adjectives in Spanish, something that we've 'done' lots of times.
Some of the work is below:
These two boys really impressed me with their grasp of adjectival agreements.
This was written by a native Spanish speaker – imaginative but with some interesting spelling mistakes.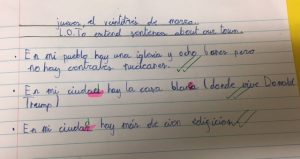 And these two young ladies amused me with their use of adjectives!
(Someone else suggested 'en mi pueblo hay un castillo joven y una pastelería ocupada')
This is in preparation for creating a town triarama over the next two lesson based on their paragraphs. I'll post some examples when they're finished. A bit of carrot and stick as well as a good way of producing work for display…