*This is one of a series of posts about some of my favourite story books for Primary Language Learning*
Following on from yesterday's post , my other Imapla book is Tú, ¿Qué quieres ser?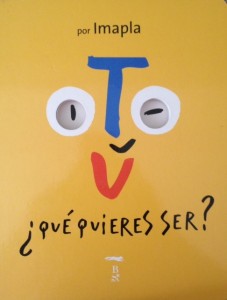 This has the same quirky style of drawing and poses also poses a question; in this case, what would you like to be? Each page responds with the same structure:
Yo quiero ser (profesión) para ver el (color) de (sitio)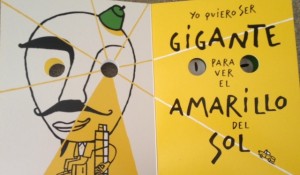 There are some of the usual professions to which we often aspire as children like bombero (fireman) and pirata, and then some more unusual ones like bruja (witch) and extraterrestre (alien). I like the eye holes that peek through the book and form part of each of the images.
The simple structure means that it's easy to substitute the three changeable aspects of the sentence to make new ones about professions chosen by the learners. For example –
| | |
| --- | --- |
| Yo quiero ser JARDINERO para ver el VERDE de LA CÉSPED | |
| | Yo quiero ser ENFERMERO para ver el ROJO de LA SANGRE |
| Yo quiero ser MECÁNICA para ver el NEGRO del PETROLEO | |
Another book on the subject of future plans/jobs is Cuando sea grande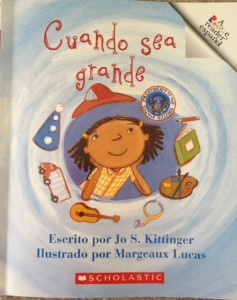 This is one of the Scholastic Rookie Readers series A and is again very simple.
It opens with the statement Cuando sea grande, podré ser lo que quiera and the little girl goes on to dream about the job she might have with each page featuring a different job.
| | |
| --- | --- |
| Una doctora, una granjera,or even la presidenta. | |
The thing I like most about this book is the final page that recognises that the little girl is still a child and just wants to play!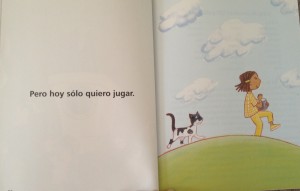 One final book on a similar subject is Yo astronauta, a lovely book in which a child dreams about what they would do if they were an astronaut. As the setting is space with the child visiting various planets before coming back to earth to see the sun set with friends, it's a book I might share when looking at Los Planetas or discussing the solar system.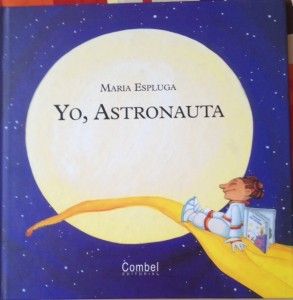 For more ideas on jobs and professions, see also these posts