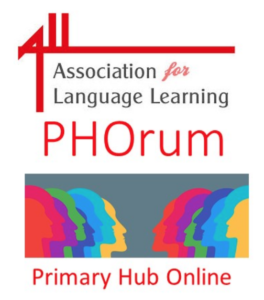 In November I had the unexpected pleasure of speaking at PHOrum, an online twilight for Primary language teachers run by Sue Cave and Association for Language Learning (ALL) . PHOrum stands for Primary Hubs Online and is a response to maintaining community of support and development for primary languages in the current climate. The inaugural meeting had sessions by Steven Fawkes, Eleanor Chettle Cully and me! You can read about my part of it here.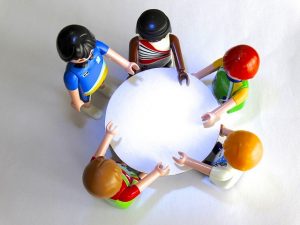 The Spring meeting is fast approaching on February 25th 16:00-17:30 via Zoom. Along with a 'roadshow' of updates and information from Steven Fawkes, there will be two further presentations:
Language acquisition and development in a primary language lesson
Carlota will share the process of acquisition of a language and ideas to carry on in a lesson. How to start with vocabulary and simple structures and develop skills to understand a text , comprehension questions, classroom language and be able to follow basic communication, at the same time, make the learners feel that they are being challenged and are successful in their task. Language in Primary should be real and useful. The examples will be in Spanish but applicable to other languages.
Carlota Cámara Suarez is Subject Development Lead and Spanish Teacher at Gladstone Primary Academy and Thomas Deacon Juniors

Memory methods in KS2 MFL
Kirsty will talk about how gestures, memory tags, routines and songs can help motivate primary language learners and improve their retention of vocabulary and phonics. Kirsty will relate this to her teaching in y3-6 giving practical examples of action songs and vocabulary learning methods that can be applied to a variety of topics in the primary classroom. She will touch on her experience of teaching EAL pupils and what motivates them to learn.
Kirsty Williams is Lead Teacher for EAL and Primary MFL at Castle Newnham School, Bedford and runs the local ALL Primary Hub. She has taught French for over 15 years in KS2, KS3 and KS4.
Both sound very interesting and I'm hoping that the staff meeting at school that week is on Tuesday not Thursday!
If you're a member of ALL, the session is free and you can book here. If you're not yet a member, why not investigate becoming one – it's worth it!