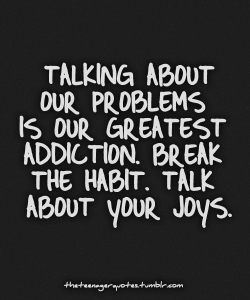 On Sunday I posted the following image on Twitter with the comment I choose joy.
I've  pondered this post all week and finally found time to write it. It's provoked by an increasing trend to point out all that is bad in life, and more specifically, education.
Whilst I am quite aware that there are a myriad ways in which our world is broken, a multitude of things that drive me bananas about education and multiple aspects of my working life that I'd like to be different, I make a choice to not wallow like a hippo. I'm not ignoring the problems; they're sometimes fairly important and need addressing. However, if I focus solely on them, my life is frankly miserable and unpleasant.
I make another choice, the choice to (try to) find solutions, and if not solutions, work arounds, compromises and ways to make difficulties less burdensome. I don't have an answer to everything, in fact, I have answers to very few things but I do my best.
We follow a PSHE programme called SUMO at one of my schools, and one of the principles is not to be Doris Day (which is counterintuitive as I grew up wanting to be her so badly!) and claim "Que será, será.  Whatever will be, will be. The future's not ours you see." As a teacher I know that the near future is mine but the longer future belongs to my pupils (and to my children), and my role is to prepare and equip them for it. We teach our pupils to question and find solutions to their problems, to talk to one another, to celebrate successes and share and support one another in hard times. Surely if we model misery and moaning that sets the wrong example?
Don't get me wrong, I have a whinge with the best of them from time to time, especially when I'm tired but all the time? I've written before about this in a post called Transformers and Reepsiepie added to my Optimist Prime/Negatron analogy by talking about Radiators and Drains; in every staffroom, workplace and social media site, there are those who drain all positivity and life. I want to sit next to the radiator! Increasingly I am choosing not to spend long periods of time on Twitter for just this reason, and likewise I have left groups on other social media platforms as their negativity was dragging me down.
I haven't left Languages in Primary Schools though as, just like the marvellous Talkabout Primary MFL used to be, it is a place of celebrating all that is going well, sharing ideas, and helping out people with queries, worries and emergencies. The members are realistic about the task we face – and who couldn't do with more time to teach their subject, less last minute changes of plan, decreased paperwork, 100% attention and more energy and time to do all we'd like to do – but it's a place full of radiators who, when the going is tough, share their experience, and to continue the analogy, warmth with others. And isn't that far better than pointing out all the things that the person did wrong, or adding to their woes with a list of your own?  I'd like to think that this website is a radiator too.
For me, life can sometimes be uphill struggle which may surprise some who only ever see a smiling bouncy Lisibo, but it's true. Sometimes that bounce is an act of will and only happens because I'm working hard at it, like a swan madly swimming under the water. My decision to choose joy is a lifestyle, and lifesaving, choice.
I write a Grateful blog each day in which I write things for which I am grateful; last year it was things that made me smile. Sometimes I don't get it written and published because I'm tired but the thought is still there. I'd encourage you to do the same.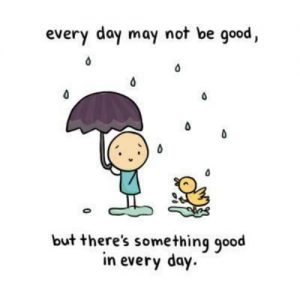 Yes, life is challenging and teaching is hard for a variety of reasons, but there are so many joys too. I could focus on the fact that yesterday I was on break duty, I didn't get my lunch eaten and Y6 took advantage of my good nature, there was staff meeting, I didn't get to teach the classes I was supposed to and I got an impatient email asking me to do something that I'd already said I'd do which isn't due until next week anyway. I'd rather list my joys: I spent lunchtime yesterday dancing around the dining hall with pupils as they ate their Christmas lunch, singing at the top of my lungs and getting very hot. In the afternoon, we watched Y1 and 2 perform their play. We opened Christmas cards from partner schools in Finland, Spain and Poland, and borrowed a Polish pupil from his class to read us the latter. He glowed with pride! A whole stream of Reception children (who I have never taught) walked past me as I was photocopying and smiled, and quite a few responded to my ¡Buenos días! with a cheerful ¡Hola! A colleague helped me find my mislaid iPad case; a volunteer student stayed inside with a child at playtime so I could go to the toilet and get a cup of tea. At some point, a child stuck a sticker to my jumper – no idea who did it but it made me smile. A child saw two others about to have a fight and intervened before it escalated, sending someone to fetch me in case. I was met with groans of disappointment when I said there was no Spanish next week. I sang in the staff meeting.  We hatched a plan for the teachers to sing a song in the end of term concert.
And that's just one day.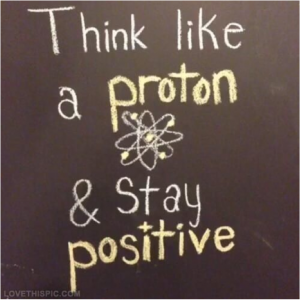 You may also like this post on a similar theme: