I presented at Language World as part of a triple act on using iPads in language learning. Joe Dale and Helen Bates preceded me talking about QR codes, sound recording, making screencasts and flipped learning before I took over to talk my favourite app – BookCreator.
I shared how to make a book in BookCreator (free/£2.99), how to add images, sound, videos and hyperlinks; how to change the background, how to make sound buttons invisible and how to avoid copyright issues by using QR codes or hyperlinks to videos! I also showed PicCollage (free) as a way of making my front cover, and Tellagami (free) for adding a "talking head".
I ran out of time to share how you can combine books into one, meaning that you can make a class book with all learners working separately before putting it all together on one iPad (e.g. save to Dropbox and then open and combine) but I did share the news that BookCreator is now on Android – very popular that one!
You can find out more by checking out my post on iPads here which covers things I shared and much more! You can also have a look at this post to see the process of how my Year3s made their eBooks that I shared.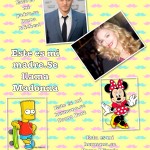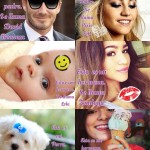 And here's a tutorial I did on using Explain Everything (two years ago)
Explain Everything Explained. from lisibo on Vimeo.
Presentation by Lisa Stevens aka @lisibo about the iPad app Explain Everything (recorded using the app itself) for TeachmeetBrum and TeachMeet iPad. November 8th 2012