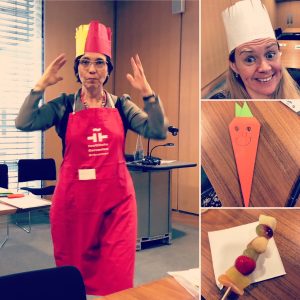 A little later than planned, and with huge apologies, here are my presentations from the East Midlands Primary Languages Conference held on Nottingham on 5th December!
Más vale tarde que nunca.  Mieux vaut tard que jamais! Besser spät als gar nicht.
Firstly, my presentation on Crosscurricular links:

And here's the presentation on Technology for collaboration:

It was a pleasure to speak, and I was also able to attend a few other sessions which are sketchnoted below.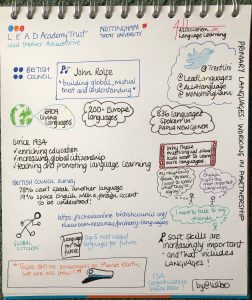 A marvellous keynote by the ever effervescent John Rolfe.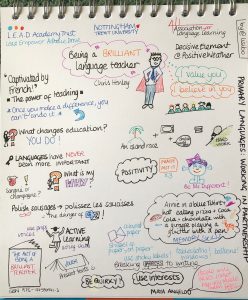 An inspiring session by Chris Henley about being BRILLIANT – finding my WHY? and being Ms Different.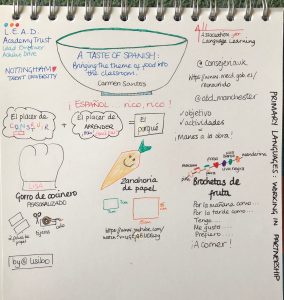 A Taste of Spain delivered by Carmen Santos from the Consejería de Educación in Manchester – loved making – and eating – my brocheta de fruta!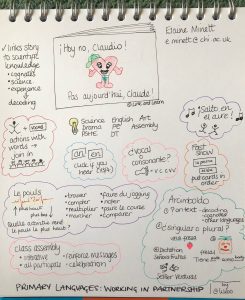 And Elaine Minett charing her Healthy Eating resources based around the story ¡Hoy no, Claudio!