Fasten your bug-belts for some exciting news!
Starting on Monday 12th every weekday on CBeebies at 09.35 and repeated at 13.35 is…..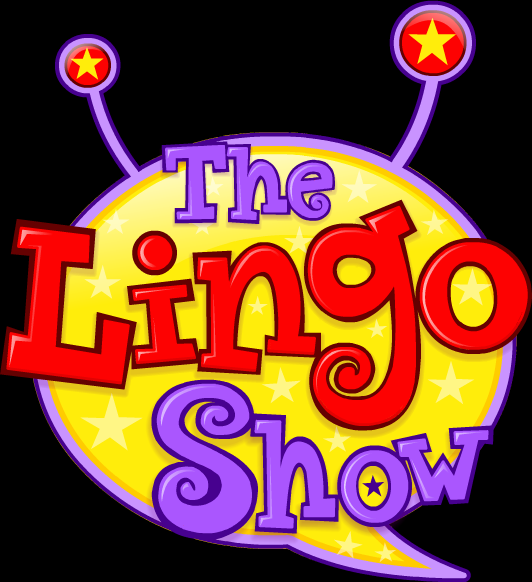 You may have already discovered Lingo and his multi-lingual bug friends on the CBeebies website – I know that he has been a hit with more than one family that I know! Lingo 'the ultimate show bug' is putting on a show and  and his performing bug friends help him prepare, teaching him some words in their language on the way, ready  for the 'Big Bug Show'.
Well, after lots of planning, and auditioning of bugs, Wei the Chinese bug, Jargonaise the French bug and Queso the Spanish bug will all be starring in their own week of programmes on CBeebies.
The schedule is as follows –
Week 1: Chinese
Mon 12th – Ep 1: "Chop Chop"
Tues 13th – Ep 2: "Wei's Giant Jump"
Wed 14th – Ep 3: "Cannonbug"
Thur 15th – Ep 4: "Wei Up High"
Fri 16th     – Ep 5: "Wei's Buggy Best 3"
Week 2: French
Mon 19th – Ep 6: "Can-Can't"
Tues 20th – Ep 7: "Trapeasy Rider"
Weds 21st – Ep 8: "Balancing Bug"
Thurs 22nd – Ep 9: "The Limbo Show"
Fri 23rd       – Ep 10: "Jargonaise's Buggy Best 3"
Week 3: Spanish
Mon 26th – Ep 11: "Questanets"
Tues 27th – Ep 12: "Queso The Clown"
Weds 28th – Ep 13 "Ice Cream Queso"
Thurs 29th – Ep 14: "Strong Bug"
Fri 30th      – Ep 15: "Queso's Buggy Best 3"
I'm especially excited as I have been involved with Lingo since the beginning of the process, firstly with the website and then with the programmes and, whilst my contribution was one of many and possibly quite small, it's good to see the fruits of one's efforts!
Make sure you tune in for fun, laughter and language learning at 09.35 on Monday. And if you can't watch it then, record it or find it on iPlayer.