It's that time of year when people look back on the last 365/6 days and look forward to the next year. And at the end of 2012 I wanted to acknowledge the achievements of the last year as much to say 'you were right' to those who encouraged me when I was despairing as a celebration of some of the great things in which I was involved.
Moving to Switzerland was a big thing for my family, and it left a huge gap in my life where 'work' used to be. I miss teaching at WCPS (and judging by the reception I received when I visited in July, the feeling is mutual) and sometimes feel that I've thrown away all my hard work as here I am 'just another foreigner' rather than Lisibo. I am a very optimistic person but at times it's not been easy to keep smiling so thanks to those who kept me hopeful because, you know what? I've done all sorts of things this year!
I teach English to two lovely Spanish kids each week. They went to British School in Madrid and now attend Swiss school so their parents want them to keep up their English skills. They are amazing and I always leave the lesson smiling having had a great time. We especially enjoyed talking about the Olympics and the Jubilee celebrations. And since October I've also been teaching English to a Mexican mum from the boys' school. There are so many people that she's managed thus far without speaking English but now feels she needs to make an effort for the sake of her children, and so that she can talk to more people. Her confidence is very fragile but she's doing really well!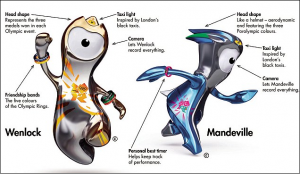 Since May I've also been 'subbing'  at ISZL in Baar thanks to someone introducing me to someone else at just the right moment. It is SOOO wonderful to be back in the classroom and to know that 'I've still got it'. I've taught right across the age range from 3 to 11 year olds, and I keep getting asked back so that's good! A week of Kindergarten awaits me next week (that's Year1 in English speak) and I'm really looking forward to it.
And now I work a morning a week in the school library at my boys' school having helped out on a voluntary basis since I got here. In fact, that library and especially the lovely Librarian/Media specialist Gretha have kept me going at times. It's wonderful to be involved in the school and is a big step as I was told in no uncertain terms that they didn't employ parents! Another big step was being given admin control of the school's Facebook page.
Perhaps one of the highlights of my year was seeing my name 'in lights' on the television! I've been involved in The Lingo Show from the very beginning when the BBC was exploring the idea of doing something for very young children with a language element, through the tender process, meeting Lingo (who is also Postman Pat!) and auditioning prospective Quesos, seeing The Lingo Show launched on the Cbeebies website and finally being involved in the proposal for and production of the Spanish episodes of The Lingo Show shown on Cbeebies. I have to admit that I was very excited as I sat down to watch on 26th March, hoping that it was all OK (especially as I'd had to let someone else do the very final part of the Spanish as I was literally moving as they did it) and was overjoyed when I was contacted by people who had watched it with their children and liked it!
I've also done some chunks of work for the BBC Primary Languages website over the last year, writing lesson ideas, information for parents and teachers, and writing content for the various sections. Still waiting for much of it to be uploaded and appear on the site but it's there and waiting…
And I've been on the TES Primary Languages panel led by the lovely Rachel Hawkes too – reviewing resources is fun but can be hard when there are huge glaring mistakes in them as you know that people have uploaded them out of the goodness of their hearts…
Whilst I've missed out on physically attending TeachMeets, I've been an avid online participant and have contributed presentations to various, both in the UK and international online ones too – see LisiboTV
| | |
| --- | --- |
| | And the 'techie' bit of me has been occupied too as I've worked with Apple Switzerland as an ADE and AEM, supporting at an ELS in Geneva and presenting at a conference in Basel in October as well as sharing with them some of the things that I did in the UK. I've also become an Apple Professional Development consultant and done training in Ticino, Zürich and Harrogate.Yes, I've been allowed back into the UK. In fact, twice! |
Another high point of the year was in February when I spoke 1  2 at ILILC2 in Southampton. It was so great to be with 'old friends' and make new ones, and reaffirmed what a great bunch of people us language teachers are. I swapped Toblerone for paracetamol (you are all lovely xxxx), made everyone sing German drinking songs (and harangued those who weren't getting into it!), reflected on being in an uncomfortable position and enjoyed the ideas, inspiration and company of others who share my passions. The Show and Tell was … unforgettable, the sessions inspiring and the conversations uplifting.
And that brings me to this year…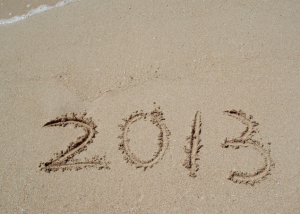 Well, I'm not exactly sure what 2013 will bring, but I'm excited to find out!
I do know that I'm teaching Kindergarten next week at ISZL, and I'm sure I'll be back there regularly.
I'll continue to teach English to M and M and Sonia, and also work in the school library – next project is working out how to fit the increasing stock into the library and media centre so that a)people can still in get in and b) find the books!
I'll carry on delivering APD, wherever and for whoever asks, working with Apple Switzerland to promote the effective and well considered use of technology in the classroom, and helping anyone who asks with advice, training and support.
And you'll see me at various TeachMeets – virtually in all likelihood but you never know…
February brings a definite though – I'm coming to the UK, to Southampton because…
To quote @MsMFL, I'm so excited… But more of that in the next post!
Other than that, I'll continue
1. running (I did 950 miles last year, thwarted in my assault on 1000 by hospitalisation, and am determined to run a half marathon in 2 hours) including leading a running group for mums at ISW
2. 'blogging' – here, on Smiles365, and on SwissMiss-Adventures
3. tweeting – what would I/we do without Twitter?
4. writing – articles, resources and opinions
5. practising German
and most importantly
6. smiling :o)