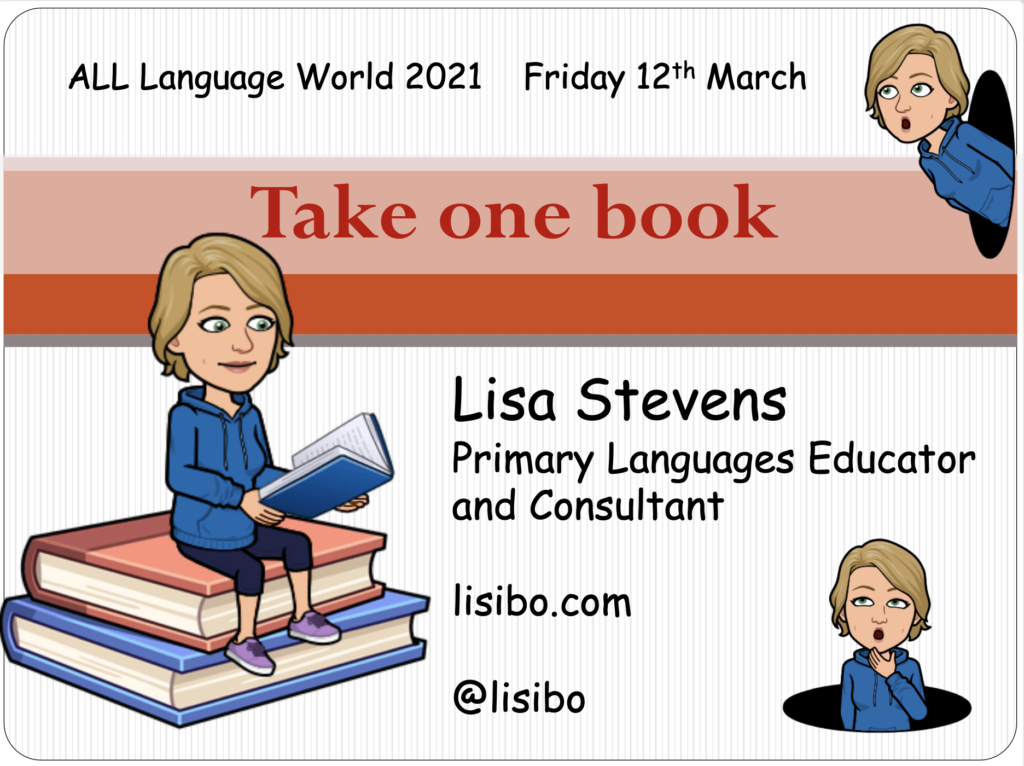 I once more had the pleasure of presenting at Language World, the annual conference of Association for Language Learning (ALL).
My presentation was entitled Take One Book and was the sequel to the presentation I did at PHOrum in November (you can read about it here) this time choosing a book that was originally written in Italian and has no English translation.
I really enjoyed sharing my ideas of how to use ¡Ojo Oso! and was pleasantly surprised that I managed to finish in time and have time for questions. I experimented with using subtitles/captions during my presentation after comments by Helen Simpson on LiPS made me think about accessibility. I need to watch back the recording of my session (which has just been made available for those who registered for the conference but missed the session) to see exactly how accurate they were but I know that when I spoke Spanish they definitely had trouble as they were set to English! For example un agujero became 'all alcohol' and una madriguera became 'mother together.'
Below you can find a PDF of my presentation. I've removed the story slides due to copyright but you can find links to versions of the story read online, as well as to where you can purchase a copy.
At the end there is a link to my Pinterest where I collected together materials for the talk, some of which I didn't use! You can also access it via this QR code.
Perhaps you have ideas that spring to mind? Or you have a book that you could use in a similar way? If you have any comments or questions, do leave a comment below.
Postscript – you can watch the 'standby/rehearsal' recording of the session here.