Yesterday I spent an interesting day in London at the Institute of Education, University College London attending the Festival of Social Science 2019 – Primary Languages Policy in England – Making it happen!
The blurb at the top of the agenda explains the purpose of the day:
Learning a modern or ancient language became a part of the statutory curriculum for England from September 2014. Five years into the new policy, there are still significant challenges in meeting national curriculum requirements, leading to inequity from school to school and region to region.
This event will address key issues affecting the success of primary languages and put 10 recommendations from the recently published RIPL White Paper to the test. Come and join leading practitioners and policy makers in an interactive day where your views will directly feed into a draft implementation strategy to inform the way forward for primary languages in England.
The session will take inspiration from the World Café process, combining short inputs, followed by small round table discussion of key questions, captured by graphic recording/posters, leading to plenary feedback at the end of the session, connecting main findings and agreeing points for action.

Blurb on RIPL programme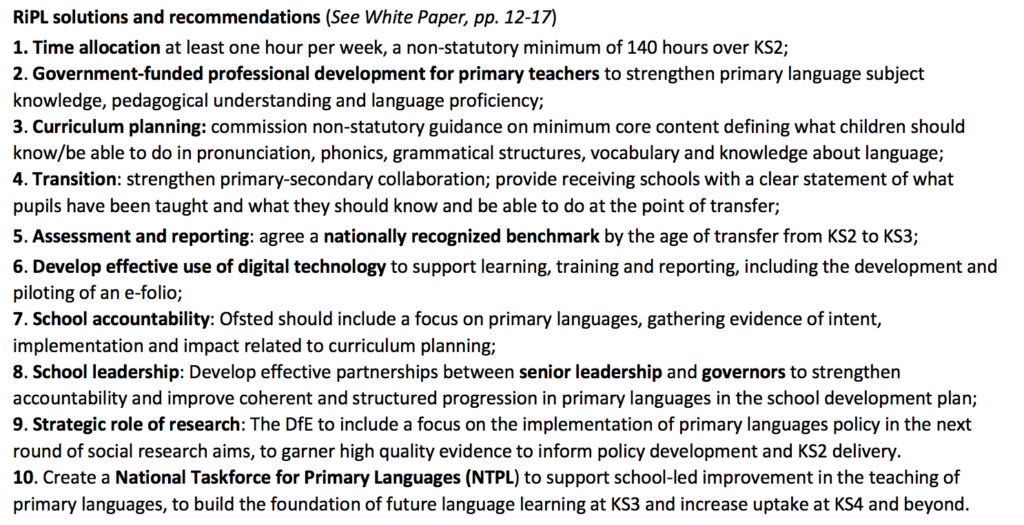 Throughout the day we considered six questions that covered the 10 recommendations of the RiPL White Paper. An 'expert witness' spoke for five minutes and then we discussed the questions at our tables with someone scribing onto large posters. I was designated scribe for my group that was chaired by Dr Rowena Kasprowicz and included Jenny Carpenter (President of NALA), Yvonne Kennedy (Herts for Learning) and Marnie Seymour (University of Winchester.) After each question, each group's poster was collected and displayed. Half way through the day, responses to the first three questions were summarised by the 'question chair', a member of RiPL.
As well as scribing I tried to sketchnote the day. The five minute 'opening comments' are in black for each question, and the summary is presented in the coloured pen.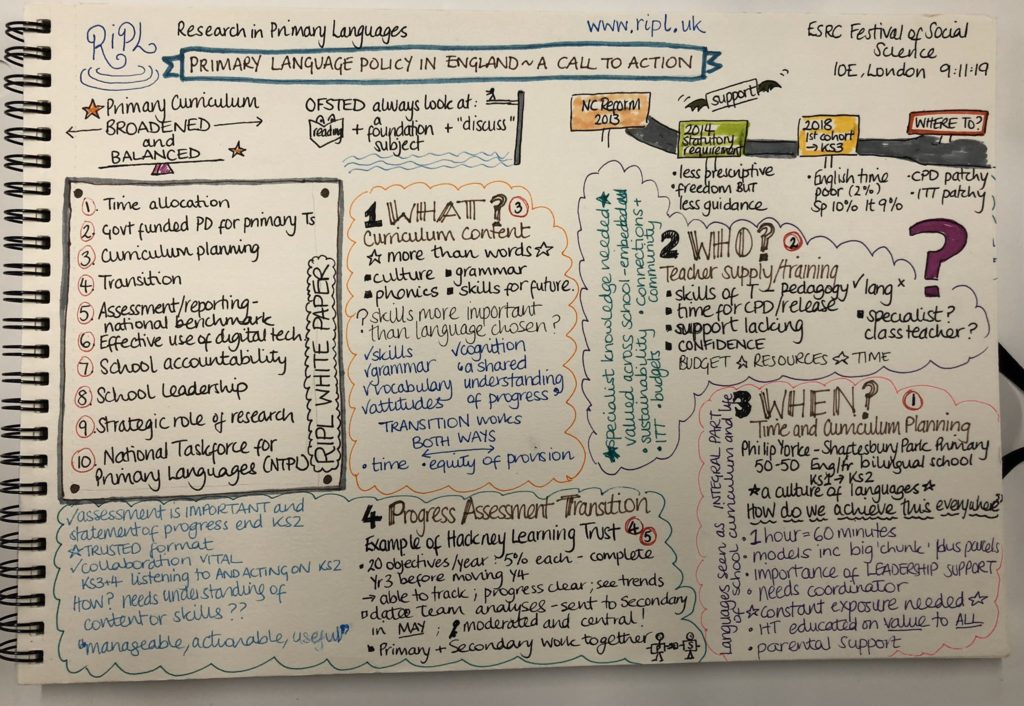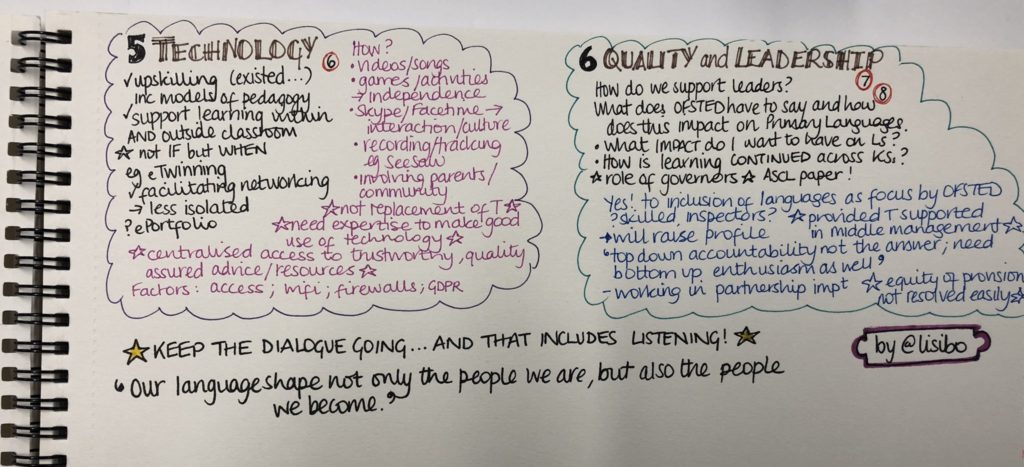 It was a very interesting day, discussing how primary languages can move forward and what needs to be done for that to happen.
You can read the White Paper in detail below – or read the one page summary!
Also. do check out the RiPL website – it's full of information and research about Primary language teaching and learning.
I particularly like the One page summaries of longer research papers; a time saver and also gives a taster so you can decide if you want to delve deeper.