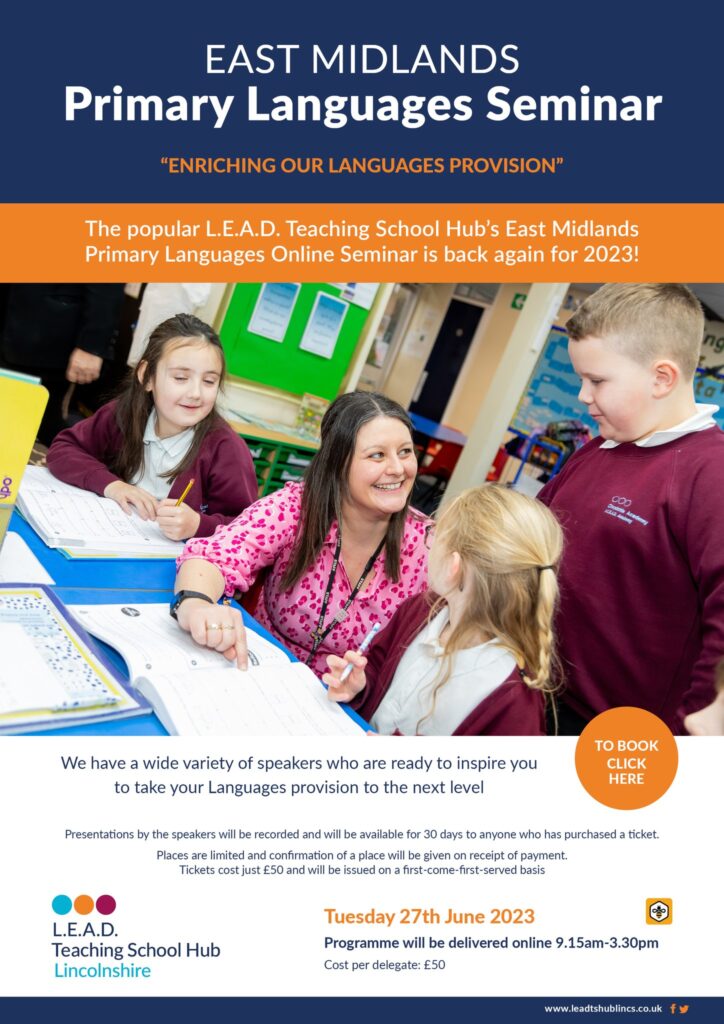 This Tuesday (27th June) I'll be speaking at the L.E.A.D. TSA Hub Online Primary Languages event. Jo Darley has put together a really interesting programme covering learner autonomy, linguistic thinking, "quality first" teaching for all, literature and culture, and the value of supporting and celebrating languages through global communication.
I'm really excited to be taking part. My presentation will be about the benefits of international links and global communication in the primary classroom. As a primary languages teacher, it will be heavily influenced by the impact of my young linguists but also refer to the effect on the whole school.
It's a full day, online conference starting at 915 and running until 330. You can join live for the whole day, pop in as you can, or watch it all back later with the recording being available for 30 days after the event. As I'll be teaching all day (until my session) I'll be doing the latter!
There are still tickets available at this link if you're interested. If you're planning on attending, let me know so I can give you a shout out!