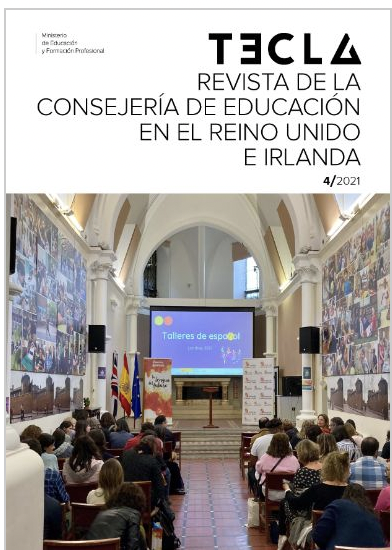 Early in October I took part in the Talleres de español at Instituto Español Vicente Cañada Blanch in Portobello, London. It was quite a treat to attend and participate in a face to face conference, and I thoroughly enjoyed the day in spite of the pouring rain and general exhaustion!
My presentation was entitled Take One Book, considering how one book can be used as the inspiration and impetus for a wide variety of activities in the primary language classroom. You can read a little about it and view my slides in a previous post.
When I was asked to speak, the organisers asked if I would be willing to write up my talk for publication in a special edition of TECLA, the Consejería magazine. I agreed and the magazine has just been published. I am really proud to be part of such a prestigious publication, and hope that it is well received and useful to readers.
Below is the first page and you can download the whole article below that.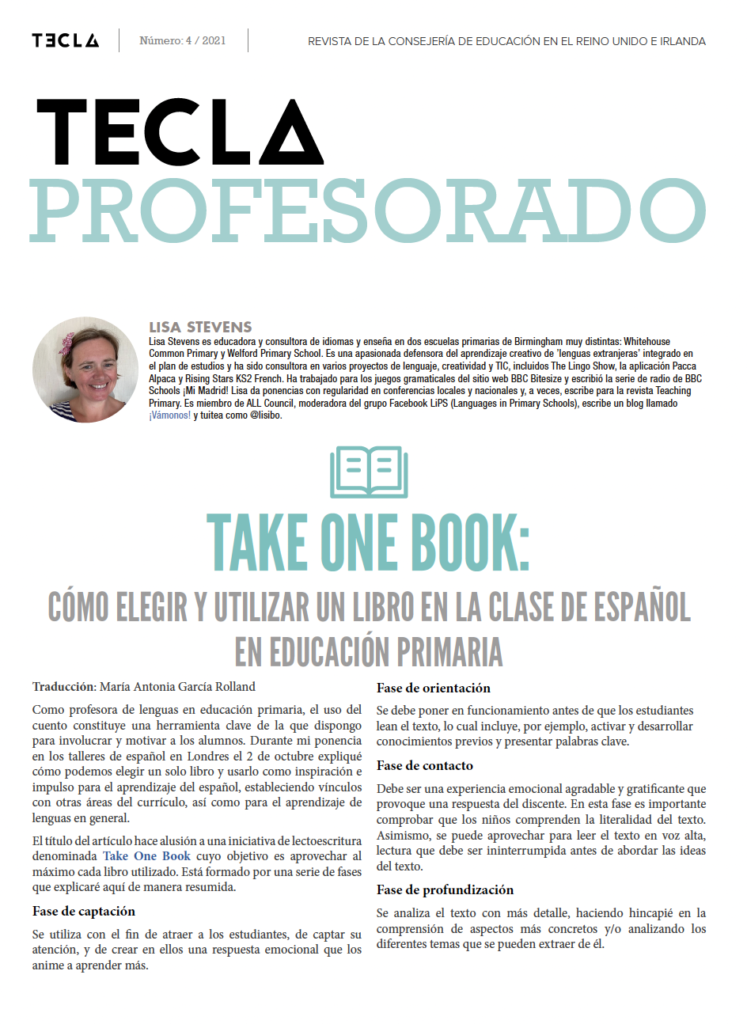 Other contributions include an interview with Baroness Coussins, an article on using important artists as the vehicle for Spanish learning, and a report on using MFL projects to build bridges at QKA in Peterborough where 52 languages are spoken by the school community. The full list of articles is below. I'm looking forward to reading through the articles over the holidays when I have time to digest.