Language World 2023 – The Sketchnotes!
April 1, 2023

I've had a busy few weeks and I've finally found a moment to catch up with myself. As I have done for many years now, I took my pad and pens to #LW2023 and sketchnoted all the sessions I attended. I tweeted them as I completed them but I promised to collect them all in one place for easy access. And here they are! Thanks to all the speakers for their interesting presentations that all left me with lots to think on!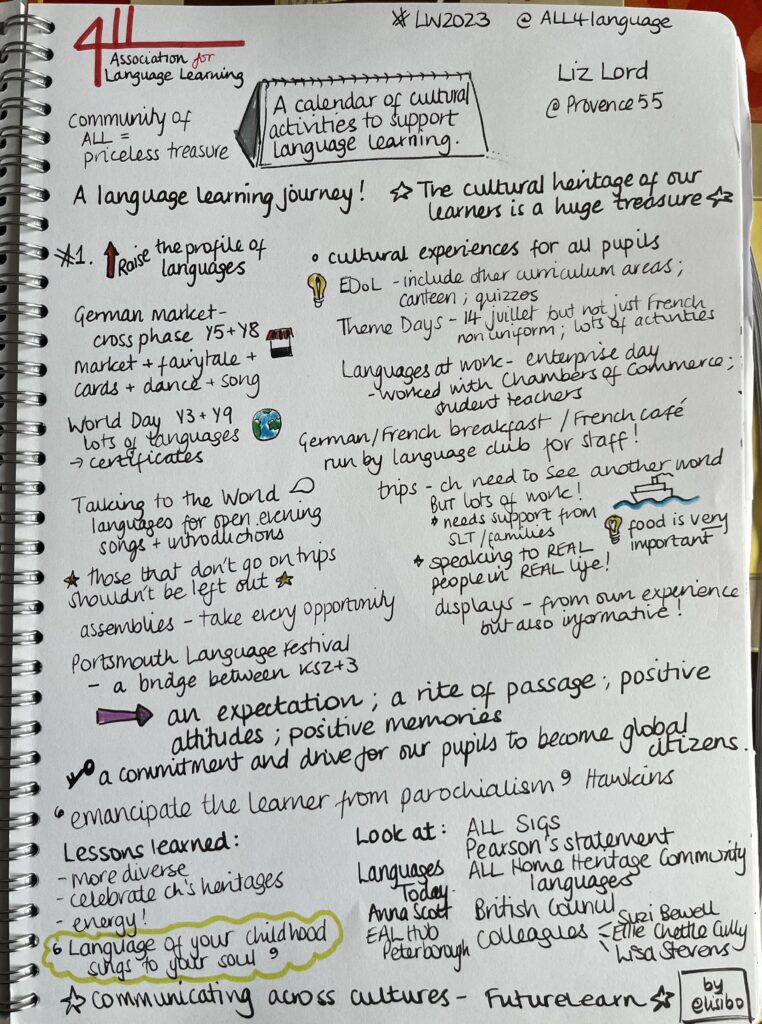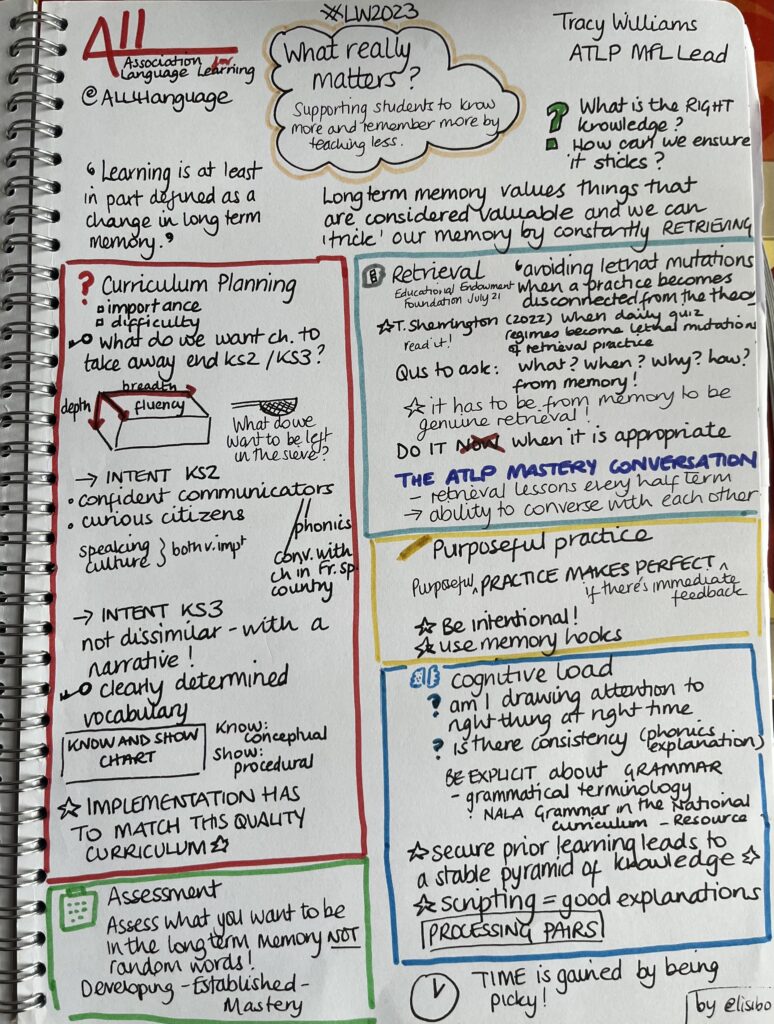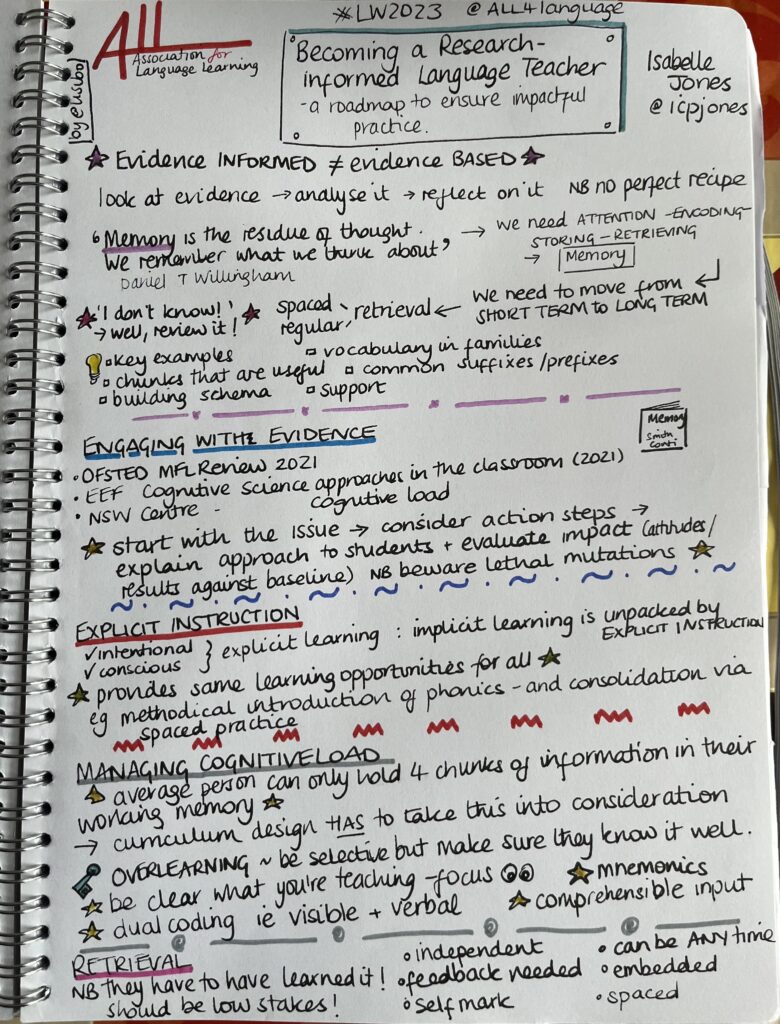 If you'd like to see how someone else saw the same (and some different) sessions, have a look at Clare's sketchnotes!