ALL Primary Languages Conference #ALLPLConf – Not another worksheet, Miss!
November 6, 2021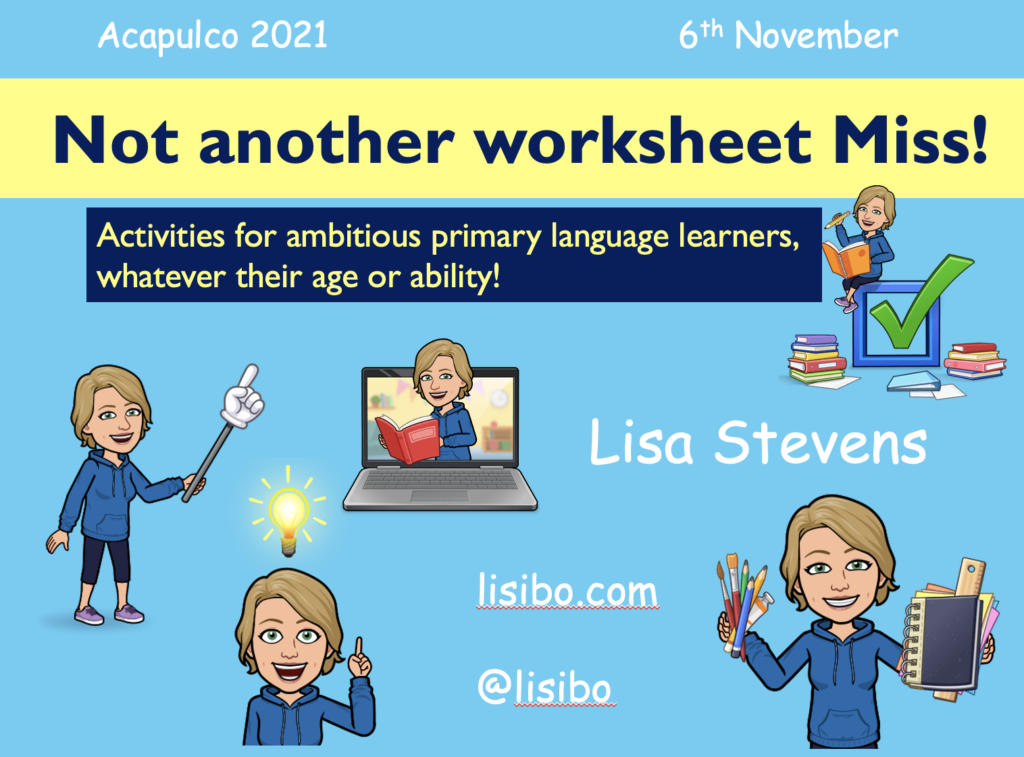 My trip to Acapulco today was very exciting. Perhaps not as exciting as a trip to actual Acapulco but I was spared the looong flight as it was able to attend the ALL Primary Languages Conference online from the comfort of my own dining room!

As part of the day I delivered a presentation entitled Not another worksheet Miss! a compilation of activities for ambitious primary language learners, whatever their age or ability. I whipped through as many as I possibly could in the time given but as usual I had far more to say that time allowed.
As I said at the time, these activities are not all mine, and I acknowledge my debt to the language community for sharing their ideas, particularly members of LiPS and my professional learning networks on social media. Ideas form over time and sometimes I honestly can't recall what triggers an idea so whilst I have tried to give credit where it's due, if I have failed, I apologise. Here's a document that includes links to resources as I don't think Slideshare is clickable!
I promised to fill in the gaps I left particularly towards the end with the last section. Slides 37-45 contain links to posts on this website that explain what I would've said in detail so I'll focus on the final 'sequence' that I didn't have a chance to explain.
As it's easier, I've made a short video explaining what I wanted to say. Hope you find it helpful. UPDATE – Here's the link as I'm having trouble embedding it and it's getting late!
If you have any comments, questions or want to add your own activities, please feel free to comment below.