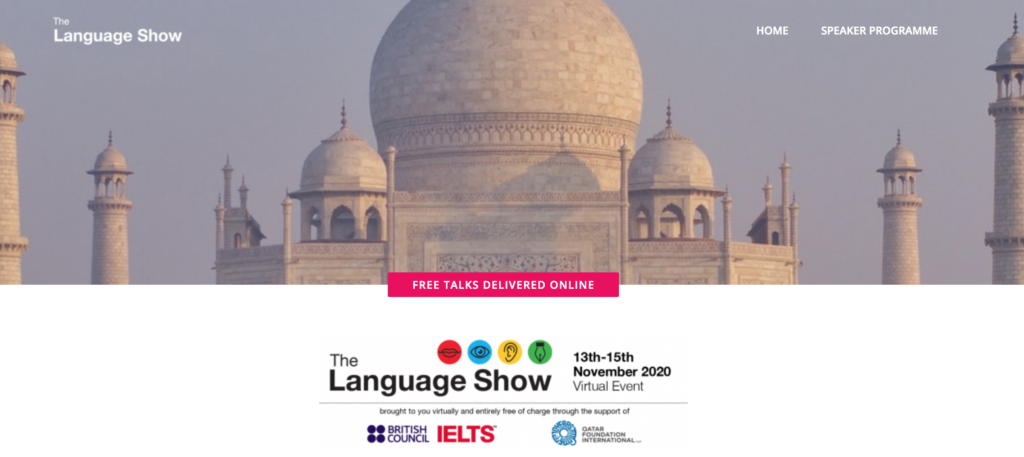 Due to current circumstances The Language Show, which is normally held in November at Olympia in London, is going online this year.
Held the weekend 13th-15th November, the show has three streams of talks:
For those who love languages – talks, entertainment and insights.
For language teachers – CPD for teachers in primary, secondary, HE, FE, adult, EFL/ESOL
For language professionals – interpreters, translators and those who want to put their languages to work
Each stream offers a programme of seminars starting mid morning on Friday Saturday and Sunday and are all free to attend via Zoom. Some that have caught my eye include

Friday 13.30-14.15: Unlocking the hidden meanings of everyday words which is all hidden meanings and ancient connections, and the etymology of words.

Saturday 13.30-14.15: Foods and Words: Can our appetite motivate language learning? which looks at the history of some staple British food of foreign origin and introduces basic linguistic principles to understanding their names.

Sunday 11.00-11.45: 5 Weeks of Low-Prep Fun in the Language Classroom – Janina Klimas which offers 25 easy-to-prepare, engaging activities and resources that get students excited about learning languages and through some of the rough parts, all while having fun. 
Friday 15.30-16.15: Introduction to subtitling – Lindsay Bywood which will cover the various types of subtitling, how they are created, how the industry is set up and how to train and get work as a subtitler.

I'm definitely signing up for "We Are Multilingual": Identity-based activities to promote and enhance language learning which is being delivered on Sunday 14.30-15.15 by Linda Fisher and Karen Forbes on behalf of the Multilingual Identity in Education group at the Faculty of Education, University of Cambridge.

On Saturday from 1300-1345 you can join me as I talk about how language learning is about More than words. Here's the blurb!

"This session explores the notion that learning a language is about so much more than lists of words and grammar. Drawing from the speaker's own observations and experiences as a lifelong language learner as well as a teacher and mother, we will consider the importance of context, culture, communication, celebration and connections in nurturing learners with an enduring passion for language(s)."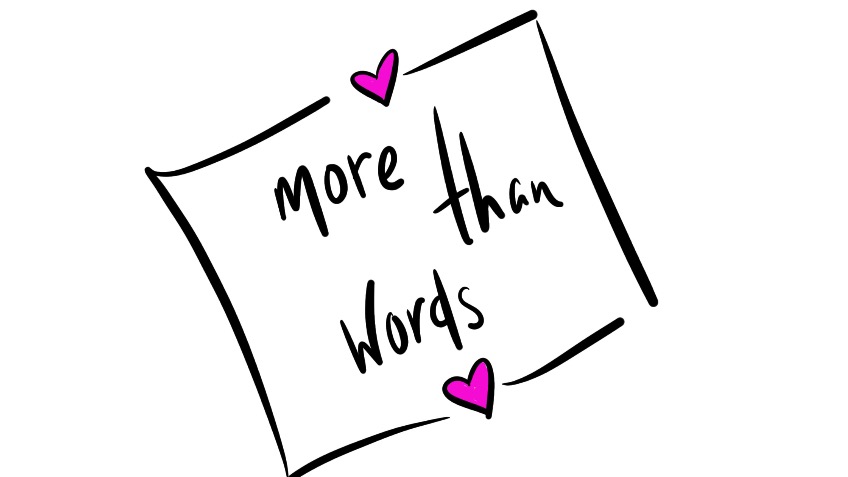 You can register for free now on the website Follow all the latest news by following The Language Show on Twitter or Facebook.
Hopefully 'see' some of you there!