Language World 2019 – the #LW2019 #sketchnotes!
March 25, 2019

This last weekend I have attended the annual ALL conference, Language World, in Loughborough. It's been as inspiring and thought provoking as usual and it's been lovely to see friends old and new. Given the current political atmosphere, and the issues facing languages in particular, it was great to find that a spirit of optimism prevailed and that there was a resolve to ride the storm together and come out the other side stronger amongst speaking and delegates alike.
Once more I was asked to be 'official Sketchnoter' which basically involves sketchnoting (which I'd do anyway!) but in real time to be posted as soon as the session was completed on a display board outside the main conference room as well as on Twitter. A little more intense and stressful than doing it in my notebook and tidying it up and making it pretty later! Still, I enjoy the challenge and it was again good to eavesdrop on people admiring the sketchnote display without knowing I'd done them.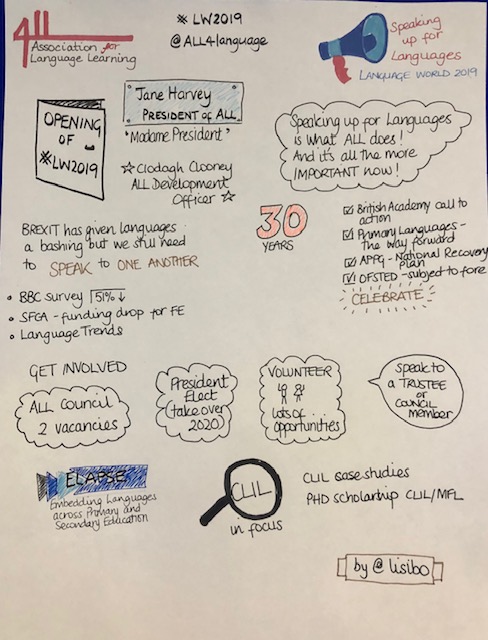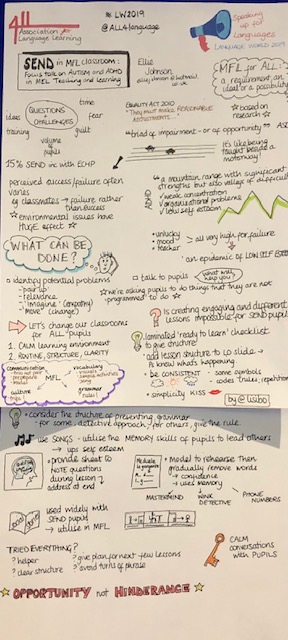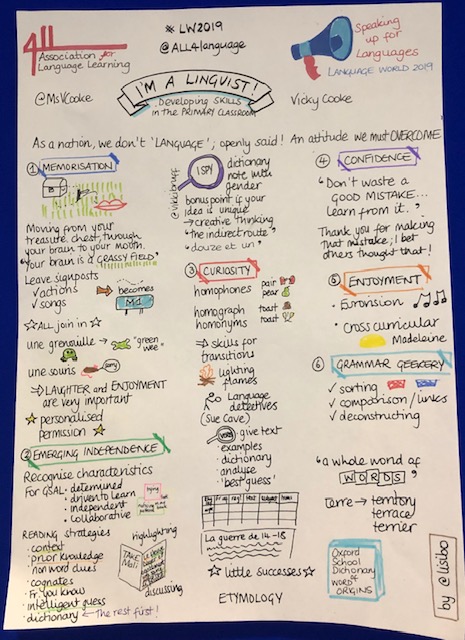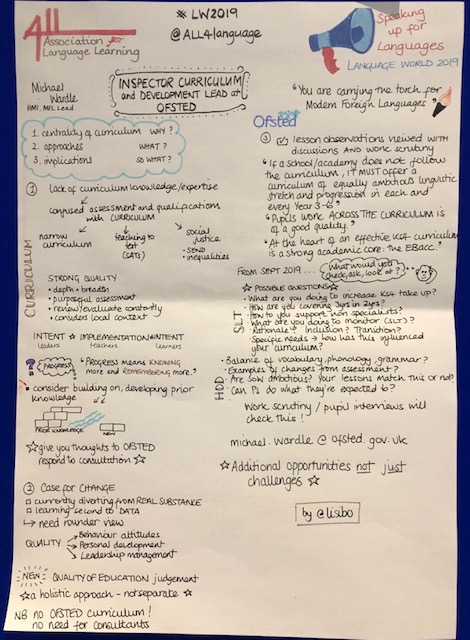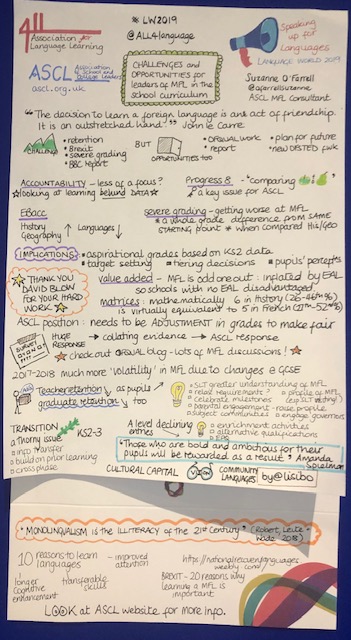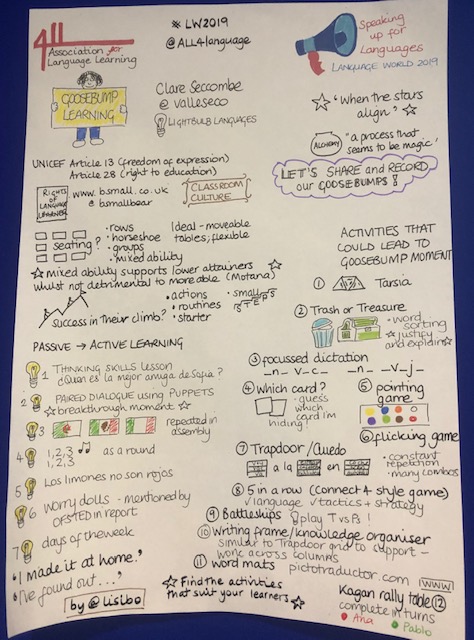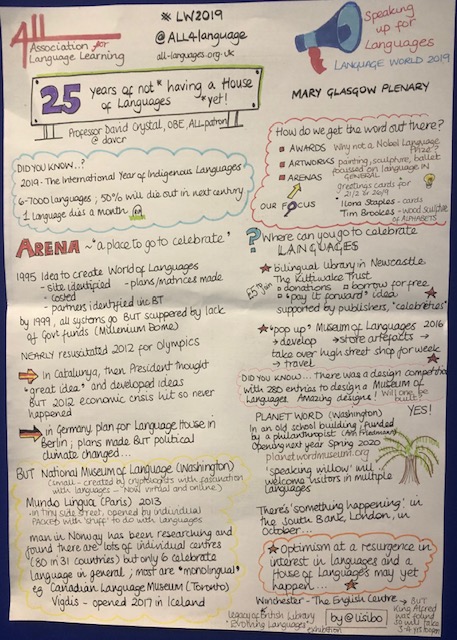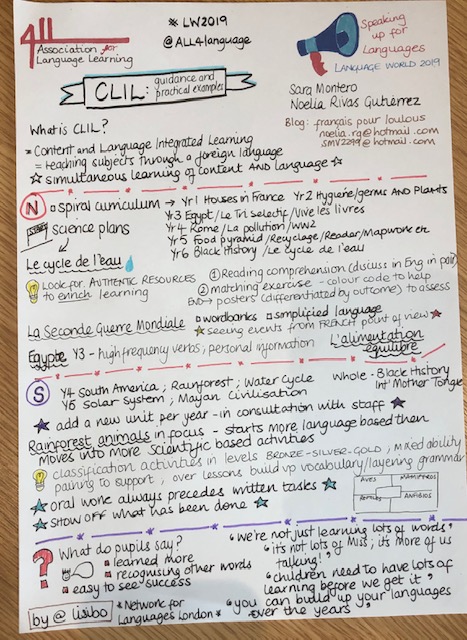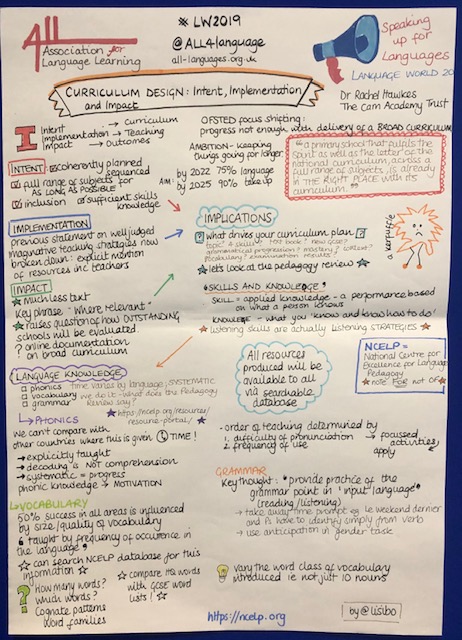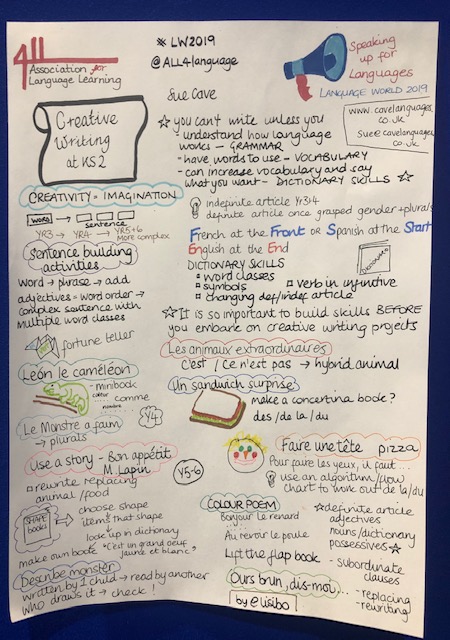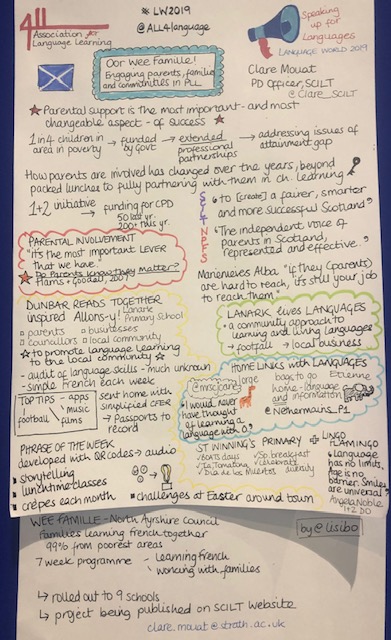 Below are links to all of my sketchnotes in PDF form plus one containing them all at the end. Hope you find them helpful!