El GIGANTE más elegante
January 27, 2019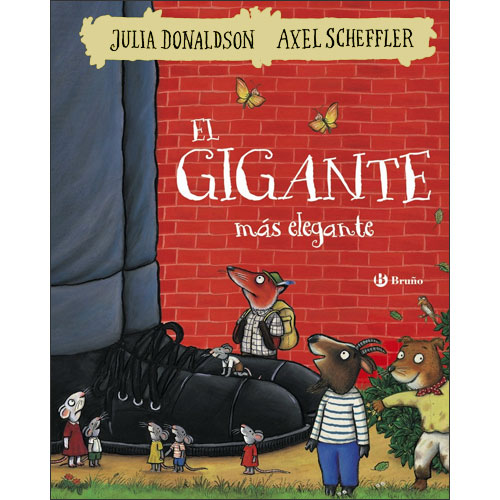 When I saw this book on the Little Linguist stall in July (yes, I've had it that long without sharing it!) it immediately sparked ideas in my head so I had to buy it. And now I've got around to sharing them!
The Spanish version of The Smartest Giant in Town, it's written and illustrated by the wonderful Julia Donaldson and Axel Scheffler, famous for The Gruffalo/El Grúfalo and Room on a broom/¡Cómo mola tu escoba! The main character is Maxi who always wears the same clothes and same sandals, and is fed up of being the scruffiest giant in town. When a new shop opens, he buys himself some lovely new clothes, becoming el gigante más elegante. Feeling happy and content, he leaves the shop to go home… but he keeps meeting animals who need help on the way home. Item by item he happily gives away his clothes, singing as he does it. Then he gives away his belt… and he's no longer happy as he's cold now. However, there is a happy ending as he finds his old clothes, and all the animals he has helped thank him with a crown and a lovely card.
My immediate thought was how well it would fit with other activities I do based around clothes – using Te visto y te como, doing activities to accompany Juguemos en el bosque and singing ¿Qué hay en la lavadora? from ¡Español Español! (Have a look at this link to see how Y2 did this!)


Reading the story reminded me of El Pequeño Petirrojo which is my favourite Christmas story, and one of my favourite books full stop as the robin in that gives away all his clothes too. It works really well for acting out with props; I've even got a knitted robin and vests with which to dress him! (See my blog post about it!) So I could see us doing something similar with this book. The video below shows how the story has been used as a class assembly – I think that would be easy to do in class too!
And like El Pequeño Petirrojo, there's a message to El Gigante más elegante. Both el gigante and el petirrojo happily give their clothes to others in greater need than them, end up sad, but are praised and rewarded for their selflessness. Therefore they are both a good way to link to the PSHE curriculum and be creative with the curriculum! Perhaps learners could write a simple thank you letter to el gigante, following a model/scaffold, and then write one to someone they'd like to thank.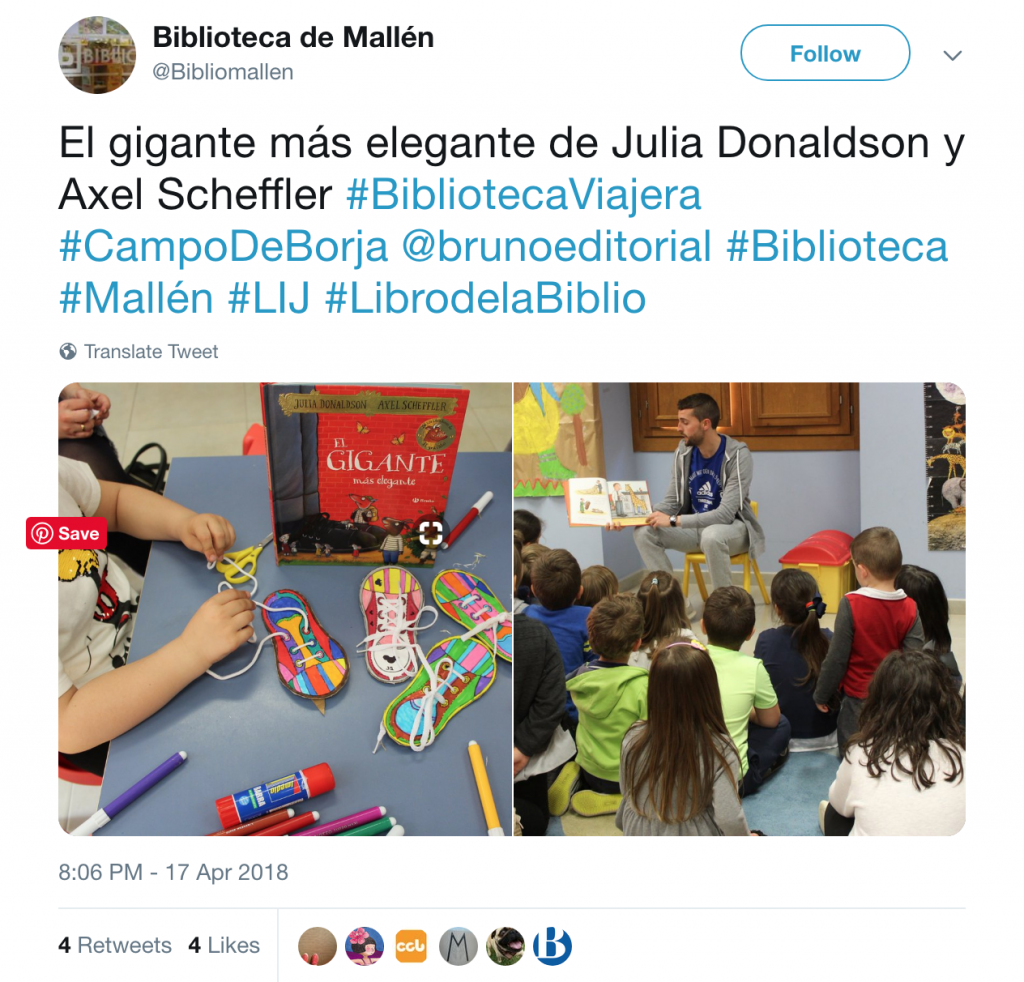 I think that having read the story, younger learners would certainly enjoy designing clothing for el gigante, labelling them in Spanish with nouns and adjectives, and beginning to write simple sentences with a scaffold. Equally, work around the animals, their names and the noises that they make would also work. Older learners might like to link emotions to parts of the story:
El gigante está muy contento feliz cuando da su …. al …..
La cabra está muy preocupado porque su barquito no tiene vela.
I also thought it might be fun to think of other uses for the giant's clothes by different animals. El mono necesita el cinturón para escapar el cocodrilo.
Being even more adventurous, I think that this could be a good story to retell (in a simplified version) using Talk4Writing as it has repetition and would be fairly easy for learners to adapt.
This blog also gives some further ideas of how you might use the story, both before and after reading.
And I love the ideas suggested by Teaching Ideas – they're for the English text but many of them, such as drawing and labelling a map of the tow, trying to sing the giant's song, and making a scarf for him, are easily adaptable to another language.
I have another two Julia Donaldson books that I've recently purchased. Hopefully it won't take me six months to share those…

If you found this post interesting and/or helpful, please comment. And if you have ideas for using the book, please let me know too!