Language World 2017 – one month to go!
February 24, 2017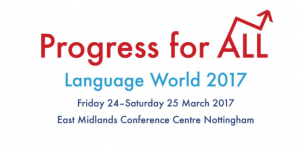 It's one month to go until the annual Association for Language Learning conference, Language World. Have you signed up yet?
This year the theme is Progress for All (like the clever logo!) As the ALL website says:
Progression in the teaching and learning of languages is a priority for all teachers and ALL as a professional association as we respond to significant curriculum changes and developments at all levels. Progress for ALL is a deliberately broad title, as we aim to serve the needs of all conference delegates. For example, we are including sessions on promoting progress in all aspects of pupils' learning of languages, ensuring progression in curriculum planning, sustaining progress in curriculum leadership and celebrating progress in building a culture of language learning in a school.
During the two days there will be a mixture of plenary sessions, major talks and workshops with something for everyone from primary to higher education, and this year there is a slot for poster presentations which looks really interesting too.
This year the conference takes place in Nottingham at the East Midlands Conference Centre which is very convenient for me living in the Midlands and once more in the 'middle' of the country.
There's a special 'call out' to primary colleagues issued on the ALL page with testimonials from a range of primary colleagues. Have a look at the flyer: 
I'm not speaking this year (apart from a contribution to the Primary Spanish Show and Tell) but I have a special (albeit rather daunting) role to fulfil: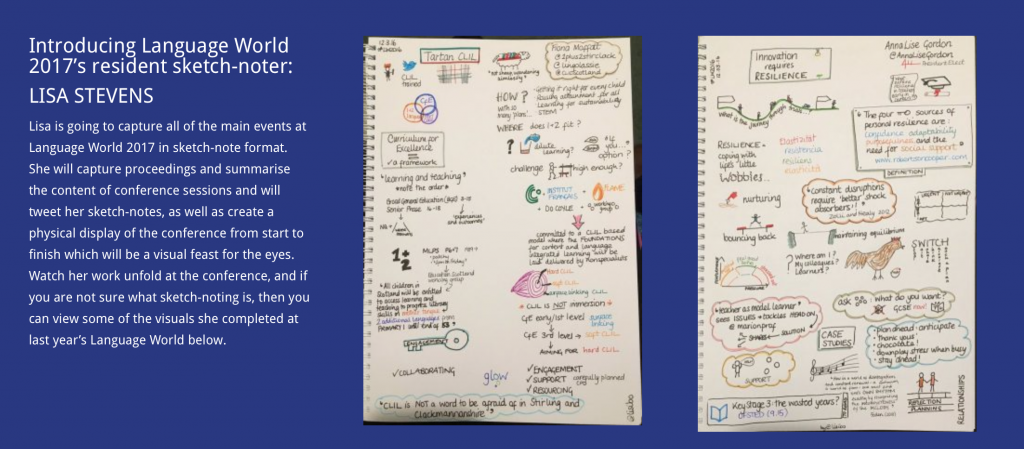 I'm looking forward to attending sessions and trying to capture them 'live' ready to post to the timeline in the exhibition area; a shame I can only be in one place at a time though as there are several slots where I'd like to attend two or even three sessions at the same time.
If you're interested in attending, the programme is below, and booking details can be found here.
Hopefully see you there?