¡La Roja Baila!
June 17, 2016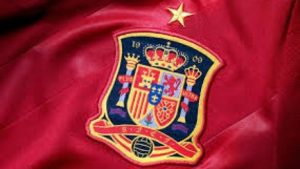 Yesterday as part of Health Week I shared this video with Y5 who were focusing on 'exercise for health.'  Although Sergio Ramos' singing caused great amusement, they loved it and all enthusiastically joined in with the chorus.
España ¡ey! ¡ey!   Cantamos ¡Gol! ¡Gol!
España ¡ey! ¡ey!   La Roja baila.
https://youtu.be/SZWIrzNyTgI
There's also a version without the words and with 'promotional footage' for Euro16 , a chipmunk version, a Videostar version with actions. And I love the Playmobil version!
There's also this song  Himno Selección Española Eurocopa 2016 which is billed as a tribute to the team.
I hope we'll still all singing at about 9.45 this evening…
¡Viva la Roja!