Resources for Reyes
January 2, 2013
Thanks to Pinterest I came across the blog Mummy Maestra today, and thought that this post would be well worth sharing for those of you that are back to school in time to make use of the resources mentioned.
Día de los Reyes Magos Lesson plans, Books, Activities mentions a number of books and associated lesson plans which may not be so useful unless you already have the book(s), but the craft activities are great. I particularly like the 3D Reyes Magos and the more challenging Wee Three Kings beanbags! And the link to the website El Boricua has a good account of the whole festival as it happens in Puerto Rico in English; likewise, Rosca de Reyes has details of celebrations around Reyes as well as recipe!
Below are three images linked to websites – the first is to a simple story about Los Reyes (click on the initial image in the post and the story is easier to read!); the second links to an online jigsaw puzzle, and the last to the download of the colour in flag – print one per child and make a garland!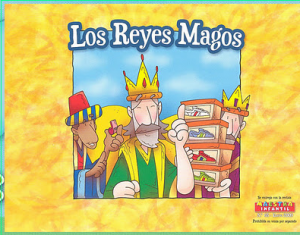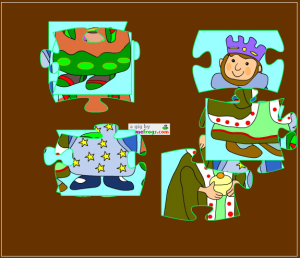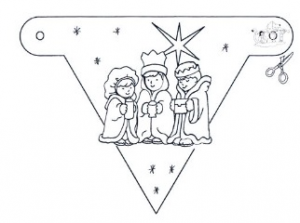 Thanks Mummy Maestra for the ideas!