Building Spanish dictionary skills
September 24, 2012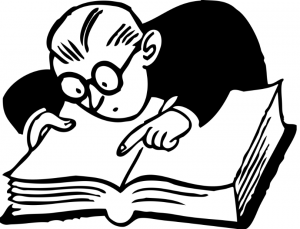 "I am not a walking dictionary!"
How many times have I replied with this phrase when asked 'How do you say…. in Spanish/French/German/Polish? (yes, there were some who felt that the Language Coordinator meant that I was fluent in all languages…) Using a dictionary was one of the skills that I feel is really important to develop as it allows greater learner independence as well as supporting and enhancing literacy.
Firstly, it's important that learners know that a bi-lingual dictionary has two halves, often helpfully separated by a coloured band, and recognise that you won't find the word for 'cow' by looking in the Spanish to English part!
Once that's established, looking at alphabetical order is helpful. Whilst this shouldn't be too much of an issue, it's worth pointing out that in a Spanish dictionary there are entries under the letter 'ñ'. I have a Diccionario Salvat from my university days that has a separate section for "ch" and "ll" as well but this not common nowadays.
One of my classes' favourite dictionary activities was playing 'Quick draw Spanish' in which they competed to draw their "weapon" (dictionary) and "shoot" (find a word) as quickly as possible. Works well with individuals or as a table game with learners taking it in turns to be the Sharpshooter. There are some other good ideas of games to play with dictionaries (and other reference materials) here. I also like this game where more advanced learners could use their Knowledge about Language (KAL) to deduce what words might mean, and younger/newer learners might be given a list of 4 possibilities from which to choose.
When I was thinking about this, I found some free online resources (always a bonus!) Whilst they are linked to the Oxford Learner's Spanish Dictionary, they can be used with any dictionary and are mostly straightforward. At WCPS we had a short period at the start of the day called SODA (Start of the Day Activity) and these exercises would be ideal to do at that time, or perhaps as part of Guided reading, developing skills. The higher numbered worksheets start to deal with more aspects of grammar and tenses so you might not want to give them as written to a group, but the ideas are useful and there's always a child who needs a challenge! (The same worksheets are also available in French and German, and there are a variety of free primary resources for using a dictionary and a thesaurus)
And Collins also have some free resources linked to their Easy learning dictionaries in French and Spanish including an 11 page guide to using a bilingual dictionary.  ELSpanDictionarySkills
There is also a set of resources to go with dictionary skills on TES Resources. Whilst labelled as Secondary, some of the most basic ones aimed at Year 7 could equally well be used with Upper Key Stage 2.
Whilst paper dictionaries may be giving way to online versions, the skills needed to look for and successfully select the appropriate word are still as important – especially if we are to avoid such 'faux pas' as referring to a (video) shoot as 'une fusillade'.